Lori Discusses Offshore Citizens During Harvard Webinar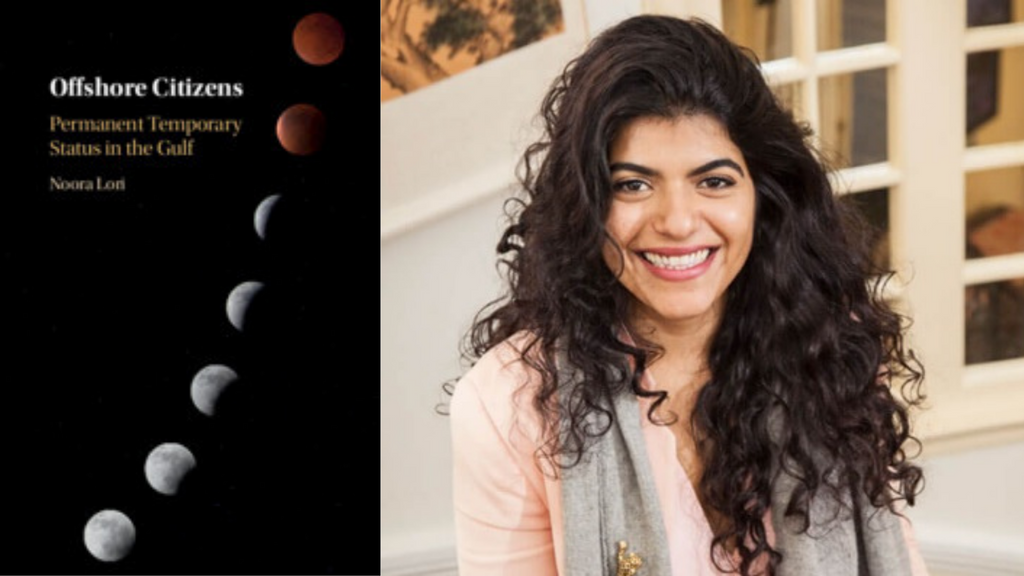 On March 3, 2021, Noora Lori, Assistant Professor of International Relations at the Frederick S. Pardee School of Global Studies at Boston University, discuss her recent book – Offshore Citizens: Permanent Temporary Status in the Gulf – during a webinar hosted by Harvard Law School's Program on Law and Society in the Muslim World. The event was co-sponsored by the Harvard Immigration and Refugee Clinical Program.
Lori was joined by Salma Waheedi, Associate Director of the Program on Law and Society in the Muslim World, Harvard Law School, who moderated the discussion. During her remarks, Lori discussed the key findings of her book and addressed questions it raised, such as: How and why are certain groups neither fully included nor simply expelled by a state? What does it mean to be suspended in limbo – residing in a territory for extended periods without ever accruing any citizenship rights?
Details of the event can be found on the Program on Law and Society in the Muslim World's website. For details on Offshore Citizens, read the Pardee School's publication announcement. 
Noora Lori's research broadly focuses on the political economy of migration, the development of security institutions and international migration control, and the establishment and growth of national identity systems. She is particularly interested in the study of temporary worker programs and racial hierarchies in comparative perspective. Regionally, her work examines the shifting population movements accompanying state formation in the Persian Gulf, expanding the study of Middle East politics to include historic and new connections with East Africa and the Indian subcontinent. Lori is the Founding Director of the Pardee School Initiative on Forced Migration and Human Trafficking. Read more about Professor Lori on her faculty profile.