Heine Participates in CGTN Panel on Poverty Alleviation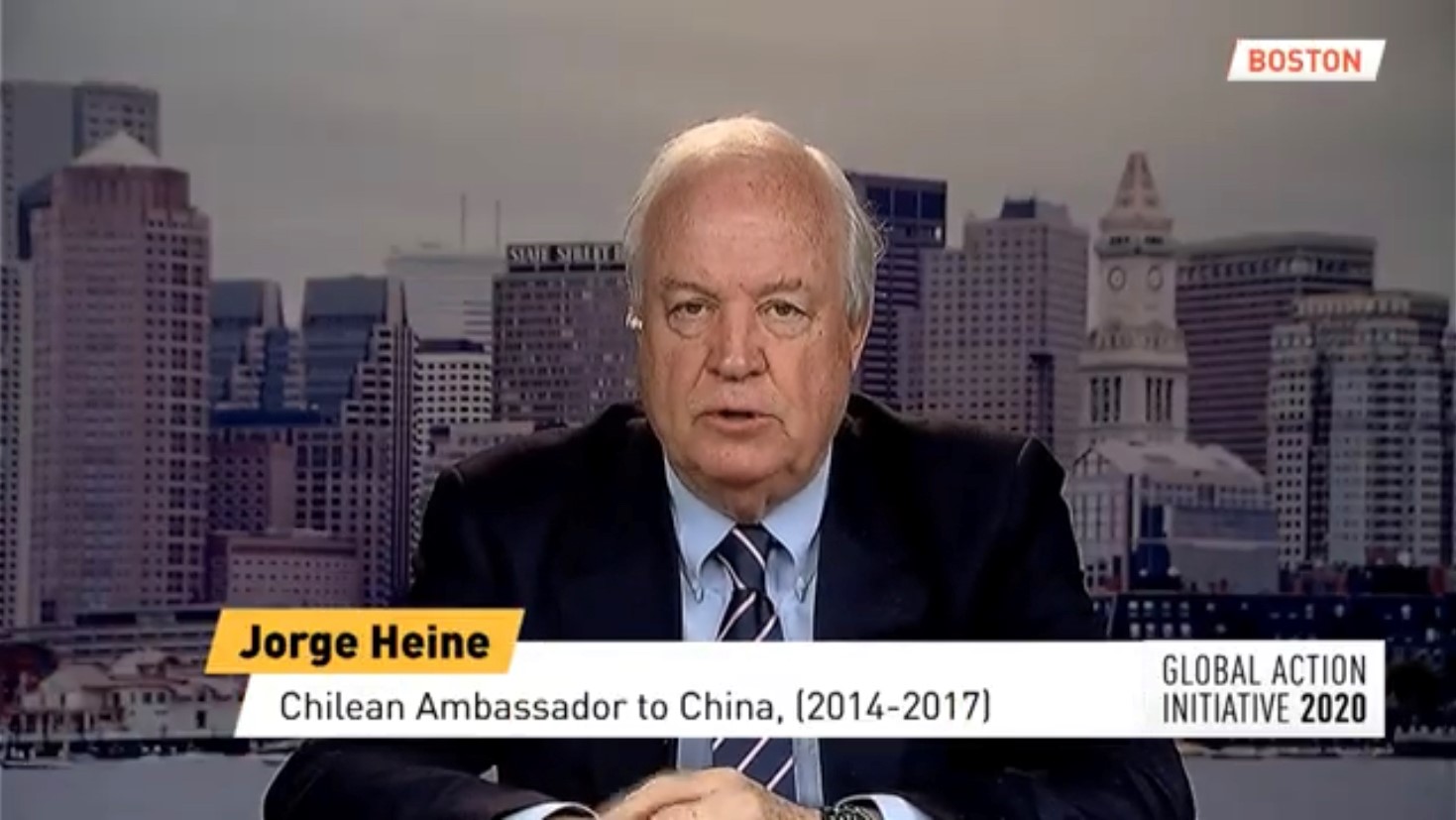 On December 9, 2020, Ambassador Jorge Heine, Research Professor at the Frederick S. Pardee School of Global Studies at Boston University, was a panelist during the Chinese Global Television Network's (CGTN) Global Action Initiative's 2020 Event on poverty alleviation. The series brought together global policy makers, entrepreneurs, and innovators, to discuss ideas and solutions to address poverty.
The panel Heine participated in was focused on Shared Experience and Global Cooperation. The program explored inequality and other root causes of poverty, efforts to lift people up, and the global pandemic's impact on poverty alleviation. Heine was joined on the panel by Wang Huiyao, founder and president of the Center for China and Globalization; William Haseltine, an infectious disease expert; and Ebrahim Rasool, former South African Ambassador to the United States.
In his remarks, Heine discussed lessons he has learned from China's poverty alleviation policies, the role of technology in reducing poverty, the impact COVID-19 has had on poverty rates, as well as what can be done to address this issue in the future.
A recording of the panel Heine participated in can be viewed below.
Ambassador Jorge Heine is a Research Professor at the Pardee School of Global Studies at Boston University. He has served as ambassador of Chile to China (2014-2017), to India (2003-2007) and to South Africa (1994-1999), and as a Cabinet Minister in the Chilean Government. Read more on him here.