Lori's Offshore Citizens Receives Distinguished Book Award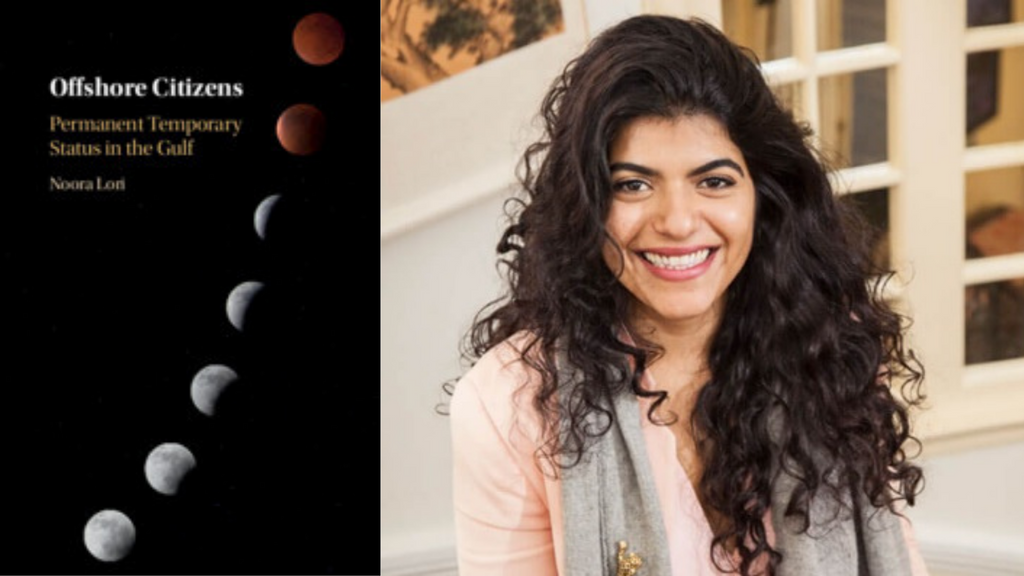 Noora Lori, Assistant Professor of International Relations at the Frederick S. Pardee School of Global Studies at Boston University, was awarded the Ethnicity, Nationalism and Migration Studies Section of the International Studies Association's (ENMISA) Distinguished Book Award for her book Offshore Citizens: Permanent Temporary Status in the Gulf (Cambridge University Press, 2019).
The award recognizes a pieces excellence in the field of ethnicity, nationalism, or migration studies. Lori's book explains why and how states make people wait for citizenship. She argues that the strategic use of delays in the issuance of identity papers is a key way that states manage scarcity and privilege subnational groups. 
When asked to comment on the award, Lori said the following:
I am pleasantly surprised and absolutely thrilled that Offshore Citizens has received the distinguished book award from ENMISA. I feel privileged to be part of a vibrant intellectual community of scholars working on issues of citizenship and migration, and I am honored that my peers have taken the time engage with my work so generously. I am also grateful to have such a supportive community at the Pardee School that allowed me to complete and publish this work since joining the faculty here.
The ENMISA Distinguished Book Award

goes to

Noora Lori. 2019. Offshore Citizens: Permanent Temporary Status in the Gulf. Cambridge University Press.@Nooralori

Award Committee
🌐 Audie Klotz @AudieKlotz
🌐 Harris Mylonas @hmylonas
🌐 Gerasimos Tsourapas @gtsourapas pic.twitter.com/QMRzeHJAi6

— ENMISA (@_ENMISA) November 1, 2020
Lori's Offshore Citizens was also the recipient of the 2020 Best Book Prize from the Migration and Citizenship section of the American Political Science Association (APSA). 
Noora Lori's research broadly focuses on the political economy of migration, the development of security institutions and international migration control, and the establishment and growth of national identity systems. She is particularly interested in the study of temporary worker programs and racial hierarchies in comparative perspective. Regionally, her work examines the shifting population movements accompanying state formation in the Persian Gulf, expanding the study of Middle East politics to include historic and new connections with East Africa and the Indian subcontinent. Lori is the Founding Director of the Pardee School Initiative on Forced Migration and Human Trafficking. Read more about her here.