Weinstein Discusses the Killing of Soleimani on WGBH
January 5, 2020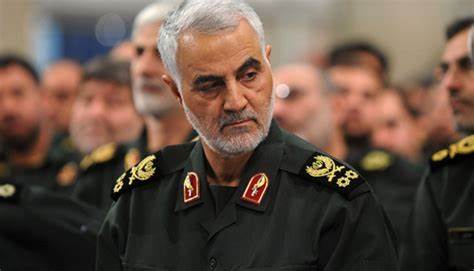 USAF (Ret) Lt. Gen. Jack Weinstein, Professor of the Practice of International Security at the Frederick S. Pardee School of Global Studies, was interviewed as part of a three-person panel discussing the killing of Major General Qassem Soleimani. 
Weinstein was interviewed for a January 5, 2020 segment on WGBH's Greater Boston  program entitled "Tensions Build in Iran As Fallout Continues From US Killing of Soleimani."
You can watch the entire segment below:
USAF (Ret) Lt. Gen. Jack Weinstein, Lieutenant General, USAF, (Ret), served in the U. S. Air Force from 1982 to 2018. Prior to arriving at the Pardee School of Global Studies, he was the Deputy Chief of Staff for Strategic Deterrence and Nuclear Integration, Headquarters United States Air Force, the Pentagon.  In this position, he was responsible to the Secretary and Chief of Staff on all aspects of nuclear deterrence operations providing direction, guidance, integration and advocacy regarding the nuclear deterrence mission of the U.S. Air Force and engaged with joint, interagency and NATO for nuclear enterprise solutions.