Ye's Research Featured in Trade Winds News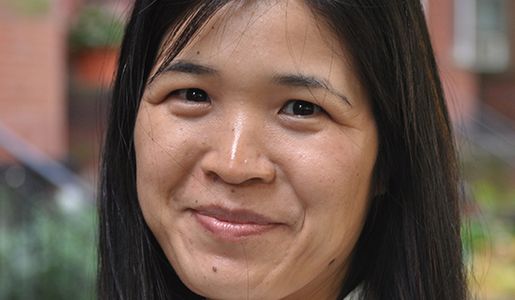 Min Ye, Associate Professor of International Relations at the Frederick S. Pardee School of Global Studies at Boston University, recently had research featured in a cover story examining the select set of businessmen who have Xi Jinping's mandate to stake out his Belt and Road project around the world. 
A study conducted by Ye, entitled "The Domestic Politics of China's Belt and Road Initiative," was referenced in a December 4, 2019 article in Trade Winds News entitled "Xi's Bridge Builder."
From the text of the article:
Despite the big state actors' frequent resounding endorsements of BRI propaganda, the SOEs have actually been remarkably reluctant to implement BRI projects, according to a study by Boston University's Min Ye (The Domestic Politics of China's Belt and Road Initiative).

"Going global, SOEs are required to ensure the return and safety of their assets, help achieve political agendas, and not create a social and diplomatic backlash. Chinese SOEs, in fact, have been 'risk averse' in investing abroad," she wrote.

International and Chinese observers of BRI implementation have missed the point that it is commercially focused actors with strong local government backing — as in the case of Landbridge, Ye Cheng and Rizhao — that have tended to be the ones to make the most of the BRI.

"[It] is the local dynamic that largely explains the popularity of the BRI inside China," Min Ye wrote. "The ability to leverage the BRI and interpret it flexibly has helped local governments carry out their development projects and revive the local economy in the last few years."
Min Ye is the author of Diasporas and Foreign Direct Investment in China and India (Cambridge University Press, 2014), and The Making of Northeast Asia (with Kent Calder, Stanford University Press, 2010). Her articles, "China's Outbound Direct Investment: Regulation and Representation," "Competing Cooperation in Asia Pacific: TPP, RCEP, and the New Silk Road," and "Conditions and Utility of Diffusion by Diasporas" have appeared in Modern China Studies (2013), Journal of Asian Security (2015), and Journal of East Asian Studies (2016).