Chehabi Publishes Chapter on Rise of Iran's Middle Class
December 2, 2019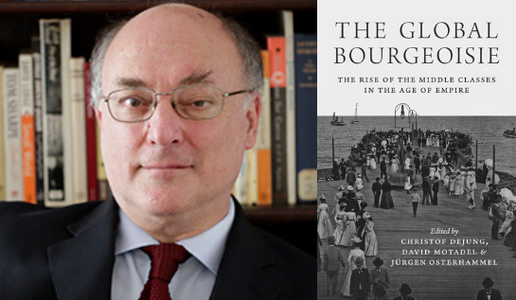 Houchang E. Chehabi, Professor of International Relations and History at the Frederick S. Pardee School of Global Studies, recently published a book chapter as part of The Global Bourgeoisie: The Rise of the Middle Classes in the Age of Empire (Princeton University Press, 2019) edited by Christof Dejung, David Motadel, and Jürgen Osterhammel.
Chehabi contributed a chapter entitled "The Rise of the Middle Class in Iran before the Second World War," to the volume.
The Global Bourgeoisie explores the rise of the middle classes around the world during the age of empire. Bringing together eminent scholars, this landmark essay collection compares middle-class formation in various regions, highlighting differences and similarities, and assesses the extent to which bourgeois growth was tied to the increasing exchange of ideas and goods. The contributors indicate that the middle class was from its very beginning, even in Europe, the result of international connections and entanglements.
Houchang Chehabi has taught at Harvard and has been a visiting professor at the University of St. Andrews, UCLA, and the Universidad Argentina de la Empresa.  He has published two books, Iranian Politics and Religious Modernism: The Liberation Movement of Iran under the Shah and Khomeini (1990) and Distant Relations: Iran and Lebanon in the Last 500 Years (2006). Chehabi has written numerous articles, book reviews, and translations. You can read more about him here.