Aftandilian in The Arab Weekly on Trump's Pardons
November 25, 2019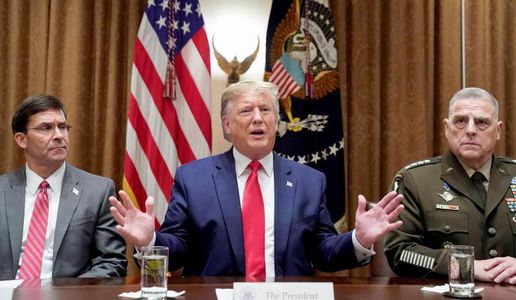 Gregory Aftandilian, Lecturer at the Frederick S. Pardee School of Global Studies at Boston University, published a recent Op-Ed on the ramifications of United States President Donald Trump's decision to pardon three U.S. service members convicted or accused of war crimes.
Aftandilian's Op-Ed, entitled "Trump's Pardon For Three Servicemen Has Widespread Ramifications," was published in The Arab Weekly on November 24, 2019.
From the text of the article:
Despite strong opposition from the US Defence Department, which prides itself on its military justice system, US President Donald Trump pardoned three US service members convicted or accused of war crimes.

The three US military personnel are: US Army Lieutenant Clint Lorance, who had served six years of a 19-year sentence for ordering soldiers under his command to kill unarmed civilians in Afghanistan; US Navy Chief Petty Officer Edward Gallagher, who was demoted in rank for posing with the corpse of an Islamic State fighter; and Army Major Mathew Golsteyn, who was awaiting trial, charged with killing a suspected Taliban bomb maker who was in the process of being released by US authorities.

The Lorance case gained considerable attention from veterans and their families. The White House reportedly received a petition signed by 124,000 citizens calling on Trump to pardon Lorance, whose case was also championed by several members of Congress.
Gregory Aftandilian, a consultant, scholar, and lecturer, is an adjunct faculty member at Boston University and American University.  He is also an associate of the Middle East Center at the University of Massachusetts-Lowell and a Senior Fellow for the Middle East at the Center for National Policy in Washington, D.C.  He spent over 21 years in government service, most recently on Capitol Hill where he was foreign policy adviser to Congressman Chris Van Hollen (2007-2008), professional staff member of the Senate Foreign Relations Committee and foreign policy adviser to Senator Paul Sarbanes (2000-2004), and foreign policy fellow to the late Senator Edward Kennedy (1999).