Weinstein Delivers Keynote at ALLIES Conference on Cybersecurity and Geopolitics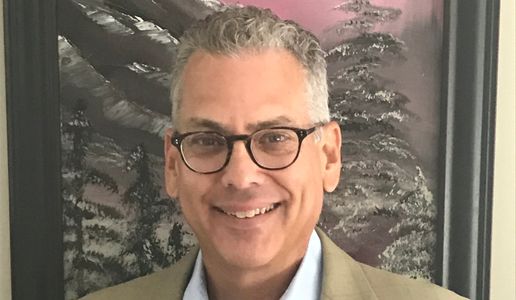 USAF (Ret) Lt. Gen. Jack Weinstein, Professor of the Practice of International Security at the Frederick S. Pardee School of Global Studies, delivered the keynote address as well as participated in an afternoon panel at the 2019 Alliance Linking Leaders in Education and the Services (ALLIES) Conference on Cybersecurity and Geopolitics. ALLIES is an undergraduate organization dedicated to improving civilian-military relations through joint education, research and training.
The title of Weinstein's talk was "Cyberspace: America's Newest Battleground." In the afternoon Weinstein also participated in a panel on "Cybersecurity: Past, Present and Future" with Bruce Schneier from the Harvard Kennedy School, Capt. Joel Davis from the U.S. Navy War College, and Ivan Arreguin-Toft from the Watson Institute for International & Public Affairs at Brown.
"What do I think is the most critical national security concern today? I didn't say Great Power Competition between the United States, China and Russia, I didn't say terrorism, nuclear proliferation, or a war beginning in space or moving from earth to space, but in my opinion, it is the manipulation of truth–the weaponizing of information in the cyber domain and the ability to generate kinetic effects through the cyber domain," Weinstein said in his talk.
USAF (Ret) Lt. Gen. Jack Weinstein, Lieutenant General, USAF, (Ret), served in the U. S. Air Force from 1982 to 2018. Prior to arriving at the Pardee School of Global Studies, he was the Deputy Chief of Staff for Strategic Deterrence and Nuclear Integration, Headquarters United States Air Force, the Pentagon.  In this position, he was responsible to the Secretary and Chief of Staff on all aspects of nuclear deterrence operations providing direction, guidance, integration and advocacy regarding the nuclear deterrence mission of the U.S. Air Force and engaged with joint, interagency and NATO for nuclear enterprise solutions.