Woldemariam Interviewed on 2019 Nobel Peace Prize
October 17, 2019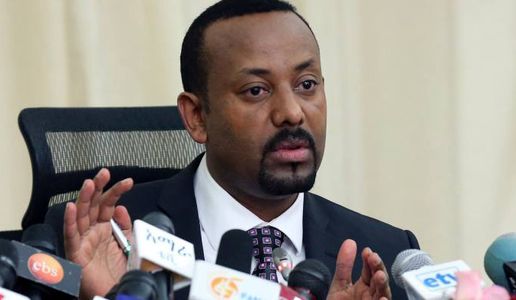 Michael Woldemariam, Assistant Professor of International Relations and Political Science at the Frederick S. Pardee School of Global Studies at Boston University, was interviewed for a recent podcast hosted by The Chicago Council on Global Affairs on the 2019 Nobel Peace Prize being awarded to Ethiopian Prime Minister Abiy Ahmed for his role in ending a 20-year military stalemate between Ethiopia and Eritrea.
Woldemariam was interviewed for an October 17, 2019 episode of The Deep Dish entitled "A Prize-Winning Peace in the Horn of Africa."
You can listen to the podcast below:
Woldemariam's teaching and research interests focus on African politics, particularly the dynamics of armed conflict, the behavior of rebel organizations and self-determination movements, and post-conflict institution building. He has special expertise in the Horn of Africa, and has conducted fieldwork in Ethiopia, Mozambique, Somaliland, South Africa, and India. His first book, Insurgent Fragmentation in the Horn of Africa: Rebellion and its Discontents, was released by Cambridge University Press in 2018. It examines the causes and dynamics of rebel fragmentation in contemporary civil wars through a close examination of the Ethiopian and Somali conflicts. Research on this topic and others has been published (or is forthcoming) in Terrorism and Political Violence, the Journal of Strategic Studies, Nationalism and Ethnic Politics, Journal of Eastern African Studies, and a number of edited volumes.