Hare in Reuters on Russia-Cuba Relations
October 3, 2019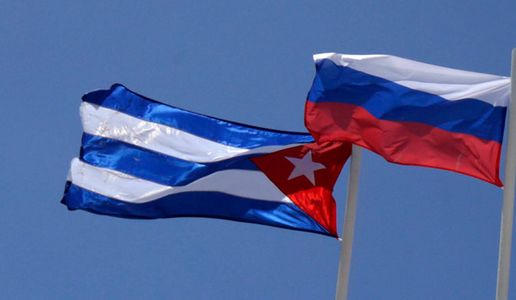 Amb. Paul Webster Hare, Senior Lecturer at the Frederick S. Pardee School of Global Studies at Boston University, was interviewed for a recent article on Russian Prime Minister Dmitry Medvedev's recent visit to Cuba. 
Amb. Hare's Op-Ed, entitled "Russia's Medvedev Visits Cuba In Show of Support Amid U.S. Hostility," was published in Reuters on October 3, 2019.
From the text of the article:
"My impression of Russian policy on Cuba is that it is not Cuba-specific," said Paul Hare, a former British ambassador to Cuba who lectures at Boston University's Pardee School of Global Studies.

"They are most concerned about the Venezuelan piece of the jigsaw and, so far, want to show Cuba that they are willing to back their efforts to ensure Maduro's survival."

"Russia is wary of becoming a bankroller again so they will only offer enough to prop Cuba up as long as it is politically useful," said Hare, adding Moscow wanted to defy the Trump administration.

"The Russians stood by Assad in Syria and they want to show they are loyal allies to Cuba as well," he said. "And they need to show Iran and North Korea also that the United States' coercive diplomacy will not prevail."
Amb. Paul Hare teaches classes at Boston University on Diplomatic Practice, Arms Control, Intercultural Communication and on Cuba in Transition. In Spring 2016 he will offer a new class on Public Diplomacy. His novel, "Moncada – A Cuban Story", set in modern Cuba, was published in May 2010. His book "Making Diplomacy Work; Intelligent Innovation for the Modern World.' was published in early 2015.