Najam in The Hill on Why Trump Should Mediate Kashmir Dispute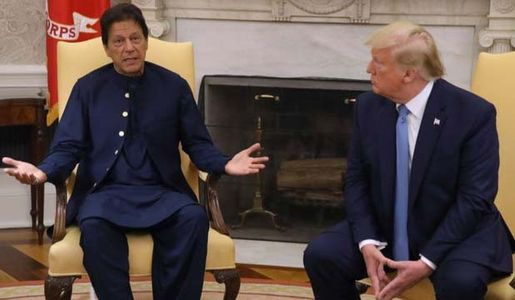 Adil Najam, Dean of the Frederick S. Pardee School of Global Studies at Boston University, published a recent Op-Ed examining why United States President Donald Trump might be a good fit to mediate the Kashmir dispute that has been a source of conflict between India and Pakistan for more than 70 years.
Najam's Op-Ed, entitled "Why Trump Should Mediate India-Pakistan on Kashmir," was published in The Hill on August 1, 2019.
From the text of the article:
In all the fuss triggered by President Trump's claim about what Indian Prime Minister Narendra Modi may or may not have said to him about Kashmir, the real news of his July 22 White House press conference with Pakistani Prime Minister Imran Khan seems to have been lost: For the first time, a U.S. president has publicly offered to mediate the Kashmir dispute that has kept India and Pakistan in unending conflict for more than 70 years.

This is big. One cannot imagine any universe in which trying to resolve this most dangerous, most enduring and most intractable of disputes between two very volatile and nuclear-armed rivals would be a bad thing. Moreover, whatever one may think of Donald Trump, he could be just the person to give it a try.

When President Trump welcomed Prime Minister Khan to the White House, they began with a press briefing that lasted a little over 40 minutes. In response to a question regarding Kashmir, the prime minister said, "I feel that only the most powerful state, headed by President Trump, can bring the two countries together. … I'm hoping that President Trump would push this process."
Adil Najam is the inaugural dean of the Pardee School and was a former Vice Chancellor of the Lahore University of Management Sciences in Lahore Pakistan. Learn more about him here.