Greenwald Speaks at Aspen Institute Emerging Threat Series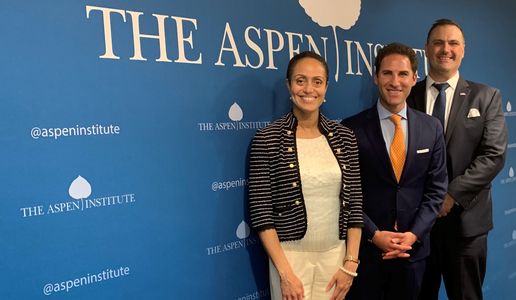 Michael B. Greenwald (Pardee '07), Lecturer at the Frederick S. Pardee School of Global Studies at Boston University, spoke as part of the Aspen Security Forum Intelligence Advanced Research Projects Activity Emerging Threat Series in Washington D.C. on May 7, 2019 on the future of financial warfare.
Greenwald led participants in a discussion about the United States Treasury's options in response to shifting geoeconomic threats to national and financial security.
Michael B. Greenwald is currently a Senior Vice President of Tiedemann Advisors and is responsible for working with clients and prospective clients and assisting with the Firm's business development efforts. Michael is also the Senior Advisor to the President and CEO Fred Kempe of the Atlantic Council. Learn more about him here.