Hare Interviewed on U.S. Measures Against EU Investors in Cuba
April 23, 2019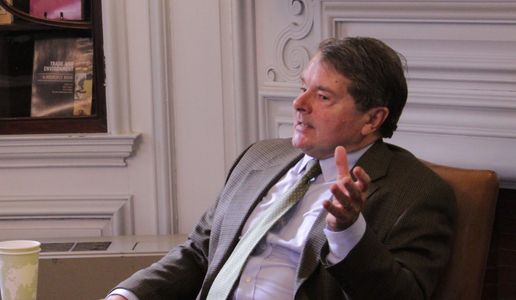 Amb. Paul Webster Hare, Senior Lecturer at the Frederick S. Pardee School of Global Studies at Boston University, was recently interviewed for an article on United States President Donald Trump's latest measures to target EU investors in Cuba. 
Hare was quoted in an April 23, 2019 article in Izvestia entitled "Sanctions in Cuba: EU Will Respond to US Measures Against Havana."
From the text of the article:
"In my experience in Cuba when EU joint ventures started in the 1990s the companies were always very careful not to take on property that were subject to US claims. There were specialist lawyers who dealt with their negotiations for property."
Amb. Paul Hare teaches classes at Boston University on Diplomatic Practice, Arms Control, Intercultural Communication and on Cuba in Transition. In Spring 2016 he will offer a new class on Public Diplomacy. His novel, "Moncada – A Cuban Story", set in modern Cuba, was published in May 2010. His book "Making Diplomacy Work; Intelligent Innovation for the Modern World.' was published in early 2015.