Greenwald Speaks at Belfer Center on Chinese Financial System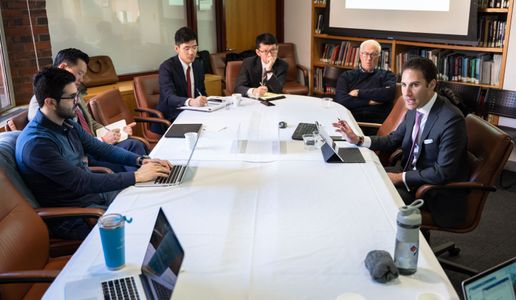 Michael B. Greenwald (Pardee '07), Lecturer at the Frederick S. Pardee School of Global Studies at Boston University, spoke as part of a seminar at the Harvard Kennedy School Belfer Center for Science and International Affairs that was held as part of the Korea Working Group Speakers Series.
Greenwald gave a talk entitled "Pyongyang's Bankers: Tackling Loopholes in the Chinese Financial System?"
Michael B. Greenwald is currently a Senior Vice President of Tiedemann Advisors and is responsible for working with clients and prospective clients and assisting with the Firm's business development efforts. Michael is also the Senior Advisor to the President and CEO Fred Kempe of the Atlantic Council. Learn more about him here.