Hare in Sputnik News on Venezuela and Cuba
February 11, 2019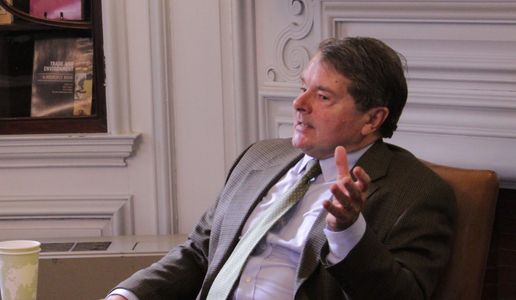 Amb. Paul Webster Hare, Senior Lecturer at the Frederick S. Pardee School of Global Studies at Boston University, was recently interviewed for two articles on a range of topics including the Venezuela crisis, United States policy and Cuba.
Hare was interviewed for a February 8, 2019 article in Sputnik News entitled "Ex-UK Envoy on Pompeo's Remark: Сuba, Venezuela Have 'Extremely Close Links'"
From the text of the article:
According to Paul Webster Hare, the ongoing controversy is not evolving around Venezuela's rich oil reserves, but the looming economic collapse, which could be prevented by an international action. 

"The issue is not oil reserves, though Russia has done some negotiations for concessions in Venezuela", he said. "The United States is itself now a major oil and gas exporter, so that is not a major consideration. Many countries' oil companies would like to work in Venezuela again once stability is restored".

He noted that "all countries, including Russia and China, recognise that Venezuela's economic collapse must be remedied and it will require international action and dialogue to promote a new start".
Hare was also interviewed for a February 9, 2019 article in Sputnik News entitled "Only Way of Settling Venezuelan Crisis is Through Ballot Box – Ex-UK Diplomat."
From the text of the article:
"Well, there is no doubt that there is a major humanitarian crisis. Some have described it as the largest migration, forced migration in Latin America history."

"So, you know, the health system is in a very bad state and there is clearly malnutrition around from all we can gather. So I think there is no doubt about that. And you know, during the years of Hugo Chavez, who is certainly no friend of the United States, there was not anything approaching this calamitous state of the economy and pressuring people to leave out of desperation."
Amb. Hare teaches classes at Boston University on Diplomatic Practice, Arms Control, Intercultural Communication and on Cuba in Transition. His novel, "Moncada – A Cuban Story", set in modern Cuba, was published in May 2010. His book "Making Diplomacy Work; Intelligent Innovation for the Modern World.' was published in early 2015.