Greenwald Publishes Article on Financial War With China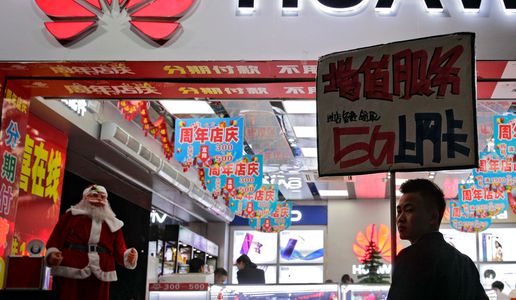 Michael B. Greenwald (Pardee '07), Lecturer at the Frederick S. Pardee School of Global Studies at Boston University, published a recent article on the future of financial tensions between the United States and China. 
Greenwald's article, entitled "The Future Financial War with China," was published by the Harvard Kennedy School's Belfer Center for Science and International Affairs. 
From the text of the article:
The detention of Huawei Chief Financial Officer Meng Wangzhou last month has electrified Sino-American tensions, making 2019 a portentous year for debt markets. Her employer, Huawei, has been the target of China hawks' ire dating back to the early 2010s, amid scandals tied to sanctions evasion in Iran and possible concerns about espionage. Yet in the buzz about its ties to the People's Liberation Army, the company's deep and extensive dollar exposures have received little coverage.

Though not publicly traded, Huawei has raised more than $9 billion from dollar debt markets through both loans and bonds. Its current crisis has sent its financial partners rushing for the exits, with Standard Chartered and HSBC freezing future deals, and Citi paying close attention to future developments.

In an era of financial warfare waged by sanctions and suspicious transaction reports, global banks are becoming increasingly risk averse for fear of being caught in the U.S. Treasury's crosshairs. Banks are right to be afraid of doing business with Huawei; Washington banned key Russian firms from dollar financing immediately after the Crimea annexation.

This case fits within the broader narrative of US-China geoeconomic tensions. Even under the Obama administration, the Committee on Foreign Investment in the United States (CFIUS), led by the U.S. Treasury, blocked several key Chinese semiconductor acquisitions due to national security concerns.
Michael B. Greenwald is currently a Senior Vice President of Tiedemann Advisors and is responsible for working with clients and prospective clients and assisting with the Firm's business development efforts. Michael is also the Senior Advisor to the President and CEO Fred Kempe of the Atlantic Council. Learn more about him here.