Hare in Reuters on U.S. Embassy Woes in Havana
August 23, 2018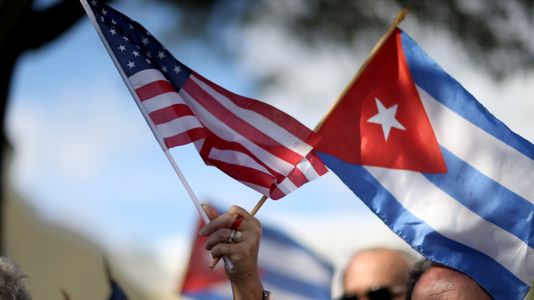 Amb. Paul Webster Hare, Senior Lecturer at the Frederick S. Pardee School of Global Studies at Boston University, was interviewed for a widely-syndicated article on a recent congressional report that asserts a drastic reduction in staff at the United States embassy in Havana has undermined the U.S. ability to monitor Cuba, defend human rights, conduct consular activities and comply with bilateral agreements.
Hare was quoted in an August 22, 2018 article by Reuters entitled "U.S. Embassy Cuts Hobble Influence in Cuba: Report."
From the text of the article:
Paul Hare, a former British ambassador to Cuba who lectures at Boston University's Pardee School of Global Studies, said U.S. staffing was enough to monitor Cuba, but not carry out more labor-intensive activities.

"Diplomacy is continuous and all problems are eventually resolved. Sooner or later this will be," he said. "But perhaps it suits the Trump administration not to engage with Cuba and to warn U.S. visitors who go there that the normal consular protection services of an embassy may be hard to find," he said.
Amb. Hare teaches classes at Boston University on Diplomatic Practice, Arms Control, Intercultural Communication and on Cuba in Transition. His novel, "Moncada – A Cuban Story", set in modern Cuba, was published in May 2010. His book "Making Diplomacy Work; Intelligent Innovation for the Modern World.' was published in early 2015.