Ngom Receives NEH Award For Ajami Literature Project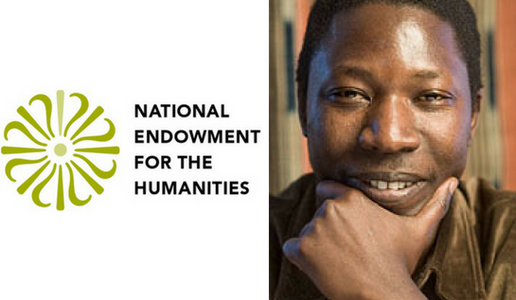 Fallou Ngom, Director of the African Studies Center at the Frederick S. Pardee School of Global Studies and Professor in the Department of Anthropology at Boston University, received a grant from the National Endowment for the Humanities (NEH) for a project that focuses on the research and preparation of online and print publications of texts written in the West African languages Fula, Hausa, Mandinka, and Wolof that use Arabic script ('Ajami). 
Ngom said the $250,000 award would not have been possible without the support of partners from institutions in the United States and in West Africa, including the Geddes Language Center at Boston University.
The project, entitled "Ajami Literature and the Expansion of Literacy and Islam: The Case of West Africa," is one of only seven NEH awards given as part of the collaborative research category.
From the project proposal:
This project will digitize a unique selection of manuscripts in ʿAjamī (African language texts written with a modified Arabic script) in four major West African languages (Hausa, Mandinka, Fula, and Wolof), transliterate and translate them into English and French, prepare commentaries, and create related multimedia resources to be made widely available to the scholarly community and the general public within and beyond the United States.

ʿAjamī is the Arabic term for non-Arabic, or foreign, and refers to non-Arabic languages that are written in the Arabic script. While it is common knowledge that languages such as Urdu and Persian are written in the Arabic script (and thus qualify as ʿAjamī), it is much less well known that numerous African languages also have ʿAjamī traditions—ones that often exist alongside the European-introduced Latin script.
Dr. Fallou Ngom's current research interests include the interactions between African languages and non-African languages, the Africanization of Islam, and Ajami literatures—records of West African languages written in Arabic script. He hopes to help train the first generation of American scholars to have direct access into the wealth of knowledge still buried in West African Ajami literatures, and the historical, cultural, and religious heritage that has found expression in this manner.