Aftandilian in The Arab Weekly on Syrian Kurds and U.S. Policy
October 10, 2017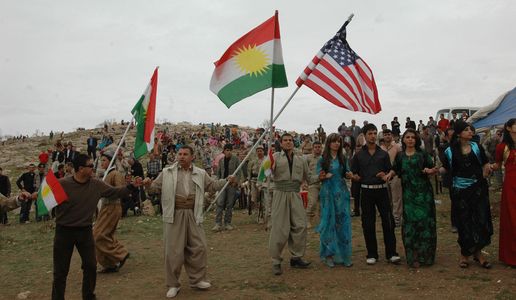 Gregory Aftandilian, Lecturer at the Frederick S. Pardee School of Global Studies at Boston University, published a recent Op-Ed examining how the Iraqi Kurds' independence referendum has impacted the outlook of Syrian Kurds.
Aftandilian's Op-Ed, entitled "Syrian Kurds, the Referendum Next Door and US Policy," was published in The Arab Weekly on October 8, 2017.
From the text of the article:
Although Syrian Kurds insist they are inter­ested only in auton­omy, not independ­ence, their nationalist aspirations have been buoyed by the Iraqi Kurds' inde­pendence referendum. This could place the US relationship with the Syrian Kurds — Washington's best ally in the fight against the Islamic State (ISIS) — in a difficult position. The official US stance remains the territorial integrity of Syria.

Over the past few years, Syrian Kurds established an autonomous zone in north-eastern Syria they call Rojava — "West" in the Kurdish language — as it is the western part of the traditional Kurdistan home­land. They defend Rojava with their militia, set up a functioning civil administration and fly their own flag.

Local council elections Sep­tember 22 in Rojava were over­shadowed by the independence referendum in Iraqi Kurdistan a few days later. The elections signal that Syrian Kurds are essentially operating on their own and do not want to be dominated by the Syr­ian government, ISIS or any rebel faction.

Although the Syrian Kurds, led by the Democratic Union Party (PYD), have said they favour au­tonomy in a federated Syrian state, events on the ground could compel them to push for more. In Qamish­li, a Kurdish-populated city in the north-east corner of Syria, there were public celebrations of support for the Iraqi Kurdish referendum on independence.
Aftandilian spent over 21 years in government service, most recently on Capitol Hill where he was foreign policy adviser to Congressman Chris Van Hollen (2007-2008), professional staff member of the Senate Foreign Relations Committee and foreign policy adviser to Senator Paul Sarbanes (2000-2004), and foreign policy fellow to the late Senator Edward Kennedy (1999).