Bacevich in the Media: America's Endless War in the Middle East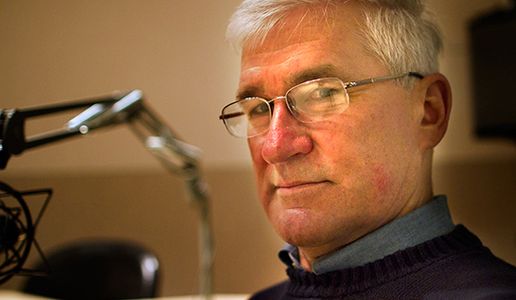 Andrew Bacevich, Professor Emeritus at the Frederick S. Pardee School of Global Studies at Boston University, made several media appearances to coincide with the release of his new book, America's War for the Greater Middle East: A Military History, discussing the United States failure to end the wars in the Middle East despite suffering significant losses and facing significant resistance for more than a decade.
Bacevich discussed what he calls America's endless war in the Middle East on an April 6, 2016 edition of On Point with Tom Ashbrook entitled "America's Long War In The Middle East."
You can listen to the entire segment below:
Bacevich also penned an April 3, 2016 Op-Ed written for Politico Magazine entitled "Let's End America's Hopeless War for the Middle East."
From the text of the article:
To reflect on this longest of American wars—why it goes on and on, and at such a cost of blood and treasure—is to confront two questions. First, why has the world's mightiest military achieved so little even while absorbing very considerable losses and inflicting even greater damage on the subjects of America's supposed beneficence? Second, why in the face of such unsatisfactory outcomes has the United States refused to chart a different course? In short, why can't we win? And since we haven't won, why can't we get out?

The answer to these questions starts with questioning the premise. The tendency to see the region and Islamic world primarily as a problem that will yield to an American military solution is, in fact, precisely the problem. To an unseemly and ultimately self-destructive degree, we have endorsed the misguided militarization of U.S. foreign policy. As a consequence, we have allowed our country to be pulled into the impossible task of trying to "shape" the region through martial means.
You can purchase a copy of America's War here.
A graduate of the U.S. Military Academy, Bacevich received his PhD in American Diplomatic History from Princeton University. Before joining the faculty of Boston University, he taught at West Point and Johns Hopkins. Learn more about him here.