Trevithick Freed From Iran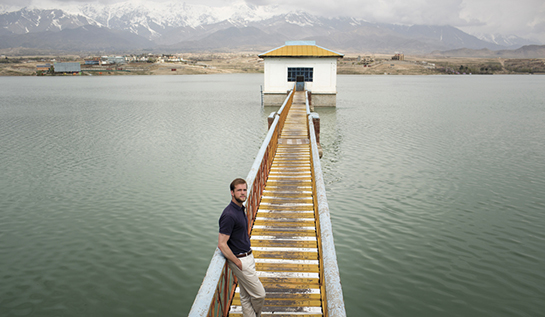 Matt Trevithick, an alumnus of the Frederick S. Pardee School of Global Studies at Boston University, was among the five Americans freed from prison in Iran on Jan. 16.
Trevithick returned to Boston on Jan. 17. His release came at the same time as a negotiated prisoner swap with four other Americans; his freedom was specially requested by Secretary of State and former Massachusetts senator John Kerry.
From the text of the BU Today article chronicling Trevithick's story, "BU Alum among Five Americans Freed by Iran:"
No reason has been given for Trevithick's arrest and detainment, which was not reported to US officials. The Boston Globe reports that US officials received confirmation of Trevithick's detainment in December after his family had become concerned for his safety. Amelia Newcomb, Trevithick's mother, told the Globe that the family received a monitored phone call from her son about halfway through his imprisonment.

Trevithick (CGS'06, CAS'08) is known to many in the BU community for his efforts, chronicled in a 2013 Bostonia story, to launch a rowing team in Kabul, Afghanistan, where he was director of communications for the American University of Afghanistan from 2010 to 2014. The six-foot-four-inch 2008 Head of the Charles silver medalist has an abiding passion for competitive rowing and for cultures of the Middle East. He studied Arabic at BU, where he majored in international relations.
You can read the entire article here. 
Trevithick has been the subject of previous Pardee School profiles for his journey into the Korengal Valley in Afghanistan, as well as winning the 2014 Boston University Distinguished Young Alumni Award.
He has served as the co-founder and Director of Research at the Syria Research and Evaluation Organization in Gaziantep, Turkey. Previously, he worked at the American University of Afghanistan and the American University of Iraq. Before going overseas, he worked as a writer and researcher at the Woodrow Wilson Center for International Scholars in Washington, D.C., as well as at Georgetown University's Center for Contemporary Arab Studies.