Fewsmith Book Reviewed in The Diplomat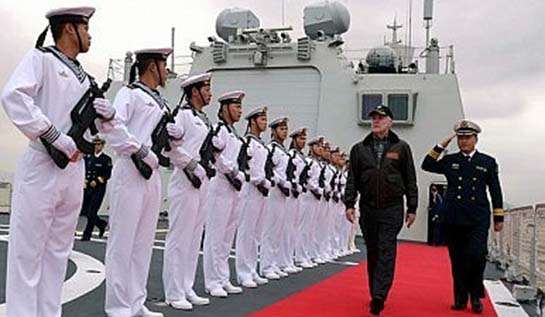 Joseph Fewsmith, Director of Undergraduate Studies at the Frederick S. Pardee School of Global Studies at Boston University, contributed an essay to a recent book on China's military future. That book, "The Chinese People's Liberation Army in 2025," was reviewed in The Diplomat, a magazine that focuses on the geopolitics of the Asia Pacific Region.
"The Chinese People's Liberation Army in 2025" was published in July as an e-book by the United States Army War College Press. It was edited by Roy Kamphausen and David Lai and includes essays by ten academics.
The Diplomat review was published on Sept. 3. From the text of the review:
Domestic politics in China will undoubtedly play a role in determining the PLA's priorities in the next decade. Joseph Fewsmith, a professor of international relations at Boston University and an associate of the Fairbank Center for East Asian Studies at Harvard University, points out that the current Chinese government faces growing challenges of legitimacy, frequently manifested in domestic unrest or "mass incidents" in which citizens engage in – often violent – protests against the regime. In 2010 alone, according to Fewsmith, there were 180,000 such incidents throughout China. Chinese communist leaders have expressed concern that further increases in domestic unrest may lead to an unraveling of Party control similar to what happened in the Soviet Union in 1989-1991. This "crisis of legitimacy" is occurring alongside a slowdown of the economy, an aging population, environmental problems, and a shrinking labor force. These factors have produced a regime focused on "stability maintenance" and "social management." These domestic political factors, combined with a political leadership that swiftly consolidated power, may reinforce an aggressive security policy. China's regime would not be the first government to foment foreign crises to shore-up political support at home.
You can read the entire review here.
Downloading "The Chinese People's Liberation Army in 2025 is free. Get your copy here.
Fewsmith is Professor of International Relations and Political Science at Boston University. He is the author or editor of eight books, including, most recently, The Logic and Limits of Political Reform in China (January 2013). Learn more about him here.