Miller Talks Rising Powers at Woodrow Wilson School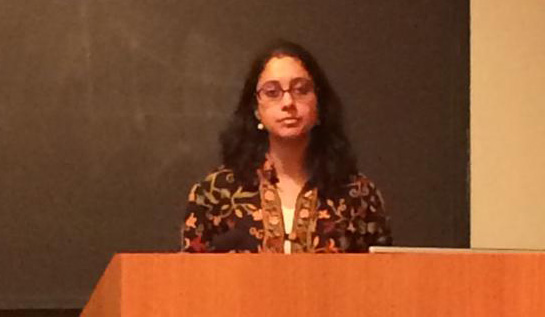 Manjari Chatterjee Miller, Assistant Professor of International Relations at the Frederick S. Pardee School of Global Studies at Boston University, spoke on April 9, 2015, about the rise of China.
The event was entitled "Why Nations Rise: Idea Entrepreneurship and Beliefs in Rising Powers." It was held at the Center for International Security Studies at the Woodrow Wilson School of Public and International Affairs at Princeton University.
Miller was jointly hosted by the Center for International Security Studies and the China and the World program. She works on foreign policy and security issues in international relations with a focus on South and East Asia. She specializes in the foreign policy of rising powers India and China.
Her book, Wronged by Empire: Post-Imperial Ideology and Foreign Policy in India and China, argues that the bitter history of colonialism affects the foreign policy behavior of India and China even today. She is interested in ideational influences on foreign policy and conceptions of state security. She is currently working on rising powers and the domestic ideational frameworks that explain their changing status.
Miller's research has appeared in Foreign Affairs, the New York Times, Asian Security, Foreign Policy, the Indian Express and the Christian Science Monitor. Her work has been supported by grants from the East-West Center, the Weatherhead Center for International Affairs, the South Asia Initiative, the Fairbank Center, the Woodrow Wilson School and, the US Department of Education.
Miller was joined by discussant Jessica Chen Weiss at Yale University.