Wippl Describes 'Emotional' CIA Culture to Deutsche Welle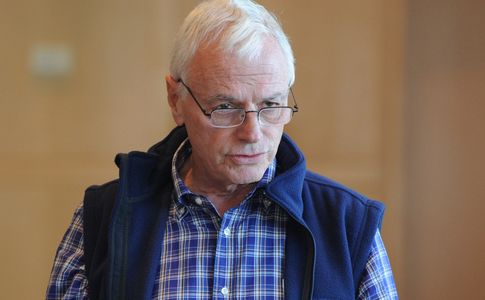 Prof. Joseph Wippl, director of graduate studies at the Frederick S. Pardee School of Global Studies at Boston University, said the morale at the CIA bordered on 'hysterical' in the aftermath of the 9/11 attacks, leading to the culture that allowed torture and human rights abuses to flourish.
Wippl made the remarks to Deutsche Welle on Dec. 12, after the release of a Senate report on torture practices by the CIA sent shockwaves through the intelligence community and the world.
Said Wippl in the Deutsche Welle article, "CIA Morale Deeply Hurt Following Senate Report,"
That the shockwaves of the Senate report have divided even the CIA is proof of the deep uncertainty. Many government agencies were very "emotional" after 9/11, bordering on "hysteria", said Joseph Wippl, a former CIA officer.
Wippl said that there was a feeling that the intelligence had failed, and the agency wanted to make up for the lapse after the attacks, and things "got out of hand."
You can read the rest of the report here.
Joseph Wippl is a former Central Intelligence Agency (CIA) officer. He spent a 30 year career as an operations officer in the National Clandestine Service (NCS). Wippl has served overseas as an operations officer and operations manager in Bonn, West Germany; Guatemala City; Luxembourg; Madrid, Spain; Mexico City; Vienna, Austria; and Berlin, Germany. On assignments in CIA headquarters, he served as the Deputy Chief of Human Resources, as the Senior NCS representative to the Aldrich Ames Damage Assessment Team, as Chief of Europe Division and as the CIA's Director of Congressional Affairs. Wippl has coordinated extensively with other members of the U.S. intelligence community. Prior to his arrival at Boston University, he occupied the Richard Helms Chair for Intelligence Collection in the NCS training program.