2023 Graduate Summer Fellows Arrive at Pardee Center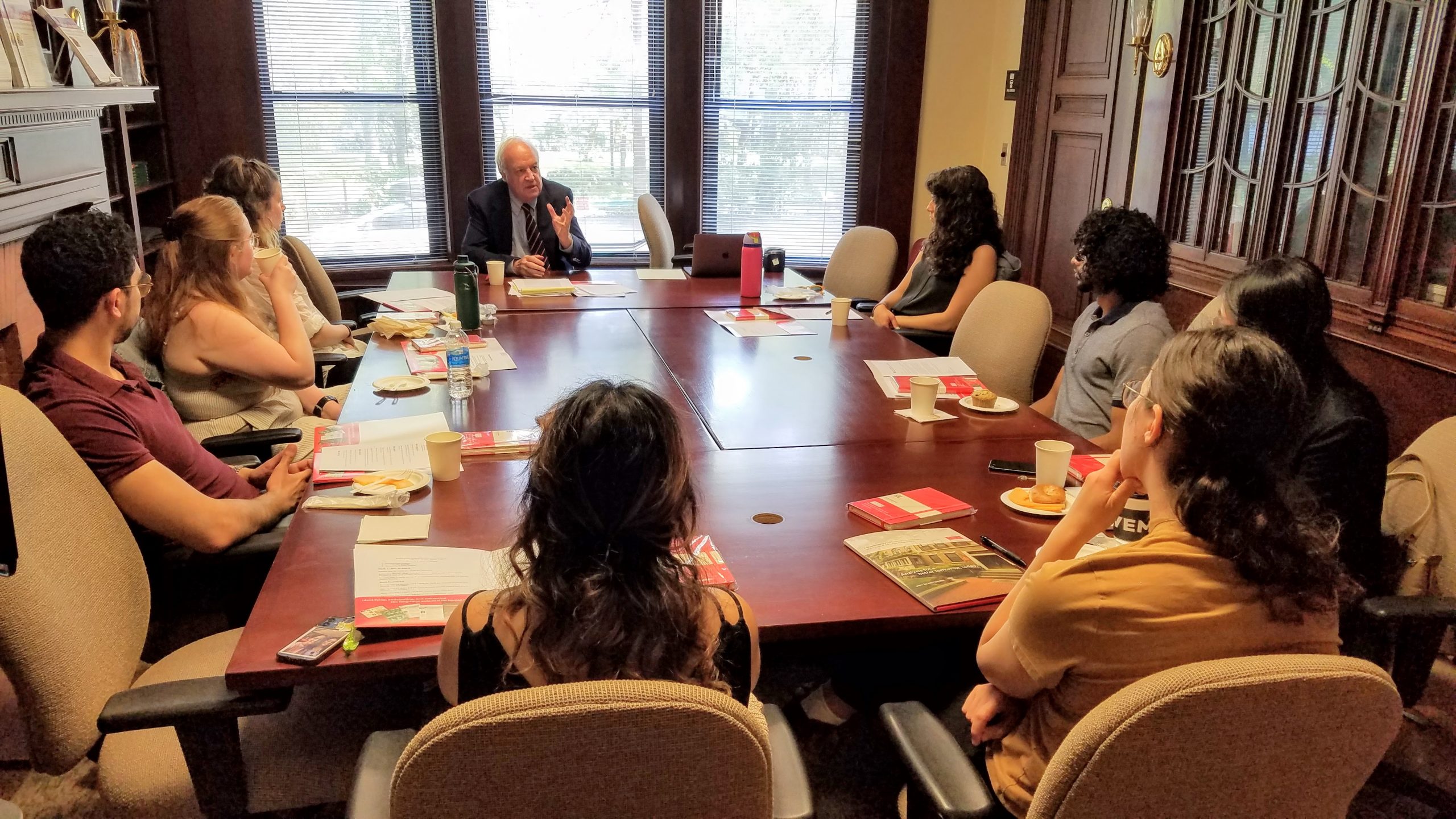 Last week, the Frederick S. Pardee Center for the Study of the Longer-Range Future welcomed the 16th cohort of its Graduate Summer Fellows program to the Center. This year's session includes BU graduate students representing four different schools or colleges and eight different academic departments.
During the first two weeks of the program, the Fellows participated in an orientation session led by Pardee Center Interim Director Jorge Heine (Research Professor, Pardee School of Global Studies), a workshop on effective writing and communication for interdisciplinary audiences led by Pamela Templer (Professor and Chair, Department of Biology), and a workshop designed to demonstrate the value of interactive games for contextualizing risk and probability in future-oriented decision-making led by Visiting Research Fellows Pablo Suarez and Janot Mendler de Suarez.
The Fellows also had lunch conversations with Jin In (BU Assistant Vice President of Diversity and Inclusion), Mahesh Karra (Assistant Professor, Pardee School of Global Studies), and Adil Najam (Dean Emeritus, Pardee School of Global Studies).
Over the course of the remaining eight weeks of the program, the Fellows will complete their research papers while participating in more activities and events designed to advance interdisciplinary research and learning. Learn more about this year's Fellows and their research.