Graduate Summer Fellows Program Alum Noor Toraif Featured in BU Today on Creation of New Course on Structural Racism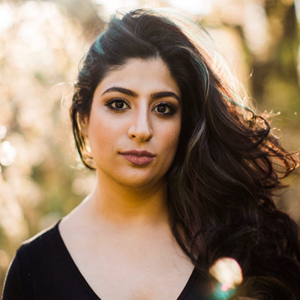 Noor Toraif, a 2021 Pardee Center Graduate Summer Fellow and a PhD candidate at BU's School of Social Work, was recently featured in a BU Today article for her work creating a new free online course for understanding structural racism.
Led by Dawn Belkin Martinez, a School of Social Work Clinical Associate Professor and Associate Dean for Equity and Inclusion, the self-paced non-credit course, titled Understanding Structural & Institutional Racism, seeks to give social workers and other health and human service providers a better understanding of the institutional and structural oppression affecting the lives of their clients.
"A lot of institutions are talking about interpersonal racism and bias and prejudice. But I think this is the stuff that really matters, the institutional, the structural, how it's kind of baked into our social, political, and economic systems," said Toraif.
The course is available via Blackboard and the Network for Professional Education.
Read the full article here.
As a Pardee Center Graduate Summer Fellow in 2021, Toraif examined Massachusetts state agency documents on pathways into the juvenile justice system and explored the community reentry experiences of Black, Indigenous, and Youth of Color involved with both the child welfare and juvenile justice systems.