IHI Hosts All-Day Symposium Titled "Pearl Harbor: Inevitable or Infamy?"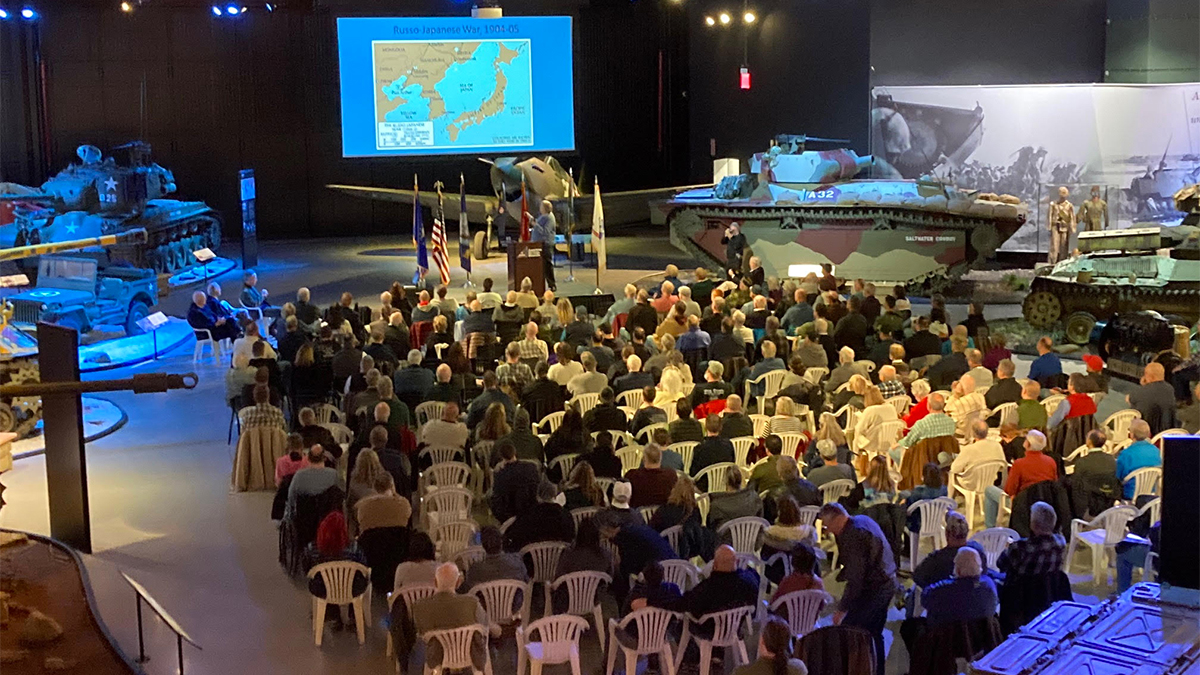 On December 4, 2021, the Frederick S. Pardee Center for the Study of the Longer-Range Future's International History Institute (IHI) held a symposium at the American Heritage Museum titled "Pearl Harbor: Inevitable or Infamy?" The day-long event, which attracted over 200 attendees, explored the factors that led up to the Japanese attack on Pearl Harbor, the major battles that ensued, and its aftermath.
The morning panel, which was chaired by Boston University Prof. David Mayers, featured Pardee School of Global Studies Prof. Erik Goldstein, who spoke about "The Quest for Naval Mastery" among the major naval powers. Pardee School Prof. Grant Rhode gave a talk on Japan's stumble into ever-widening wars titled "From the China Quagmire into the Pacific," connecting the naval conflict with the war on the Asian mainland. US Naval War College Prof. John Maurer gave a talk titled "FDR and the Road to War with Japan," in which he considered economic sanctions and the failure of pre-war deterrence.
The afternoon panel, which was chaired by BU Prof. June Grasso, featured US Naval War College Prof. Craig Symonds who gave a talk titled "The Meaning of Midway," explaining the implications of the key battle. Prof. Cathal Nolan, Director of IHI, gave a talk titled "How the East was Won and Lost," arguing that Japan's defeat was rooted in a shallow military culture marked by short-war thinking and a failure to consider long-war logistics.
The event was made possible by generous support from the Military Historical Society of Massachusetts and the Collings Foundation, with logistical support from the American Heritage Museum.