New RPI Working Paper: China's New Silk Road and the Logistic State in Latin America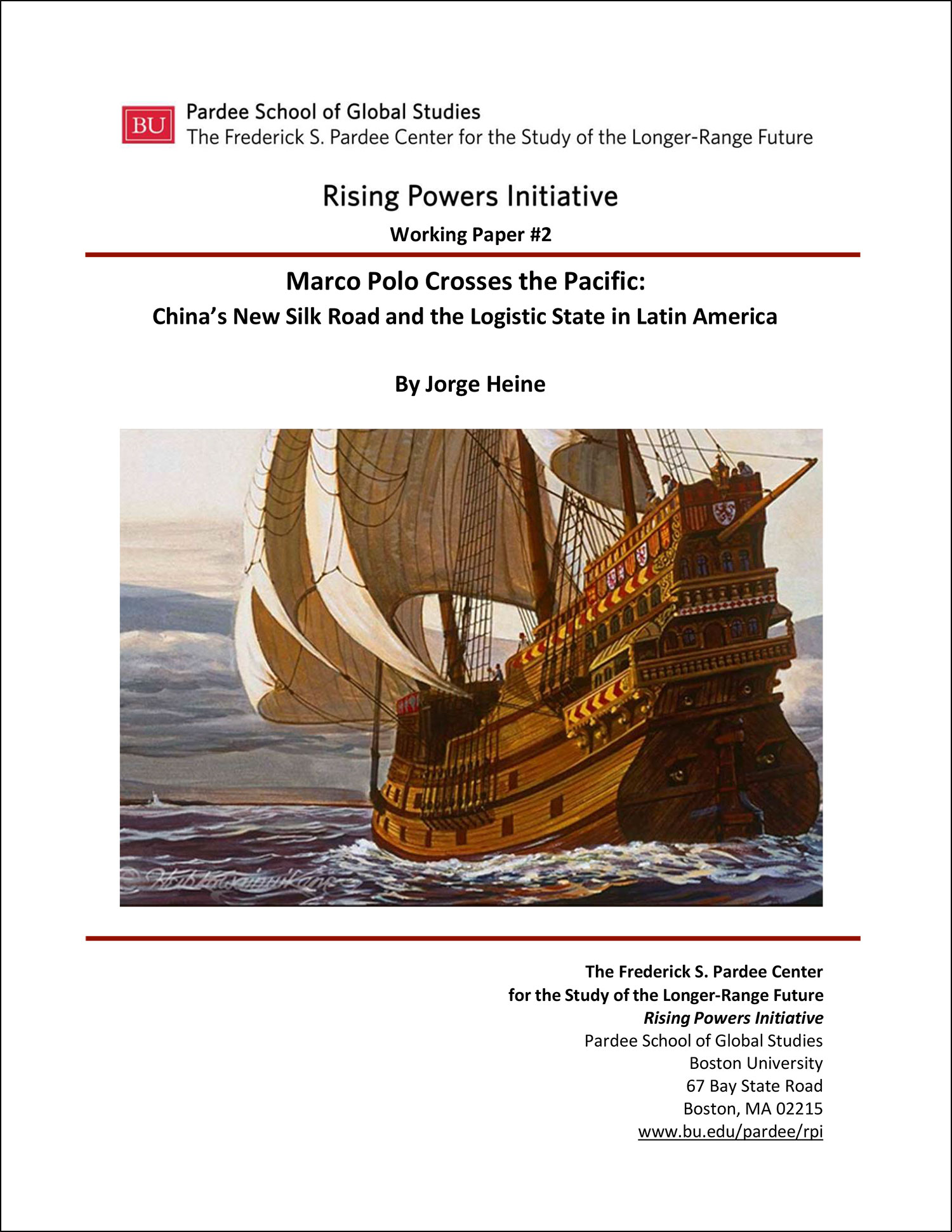 What is China up to in Latin America? While China certainly pursues its own national interest in venturing into the Americas, is this interest compatible with that of Latin American countries, or are they at odds?
In this Working Paper from the Rising Powers Initiative (RPI), Amb. Jorge Heine argues that China's Belt and Road Initiative (BRI) responds to Latin America's economic needs at a time when the region is undergoing its worst crisis in more than a century. He contends that the BRI's extension to the region emerged organically, and that it meshes well with the emergence of the "logistic state" in Latin America — a doctrine that connects neoliberalism with developmentalism, structuralism, and entrepreneurship.
Amb. Jorge Heine is a Research Professor at the Pardee School of Global Studies at Boston University and Core Faculty in Diplomacy & Governance at the Pardee Center's Rising Powers Initiative. He served as ambassador of Chile to China (2014-2017), to India (2003-2007), and to South Africa (1994-1999), as a Cabinet Minister in the Chilean Government, and as a past Vice President of the International Political Science Association (IPSA).