Faculty Research Fellow Sam Deese Gives Keynote at CUNCR Climate Democracy & Justice Summit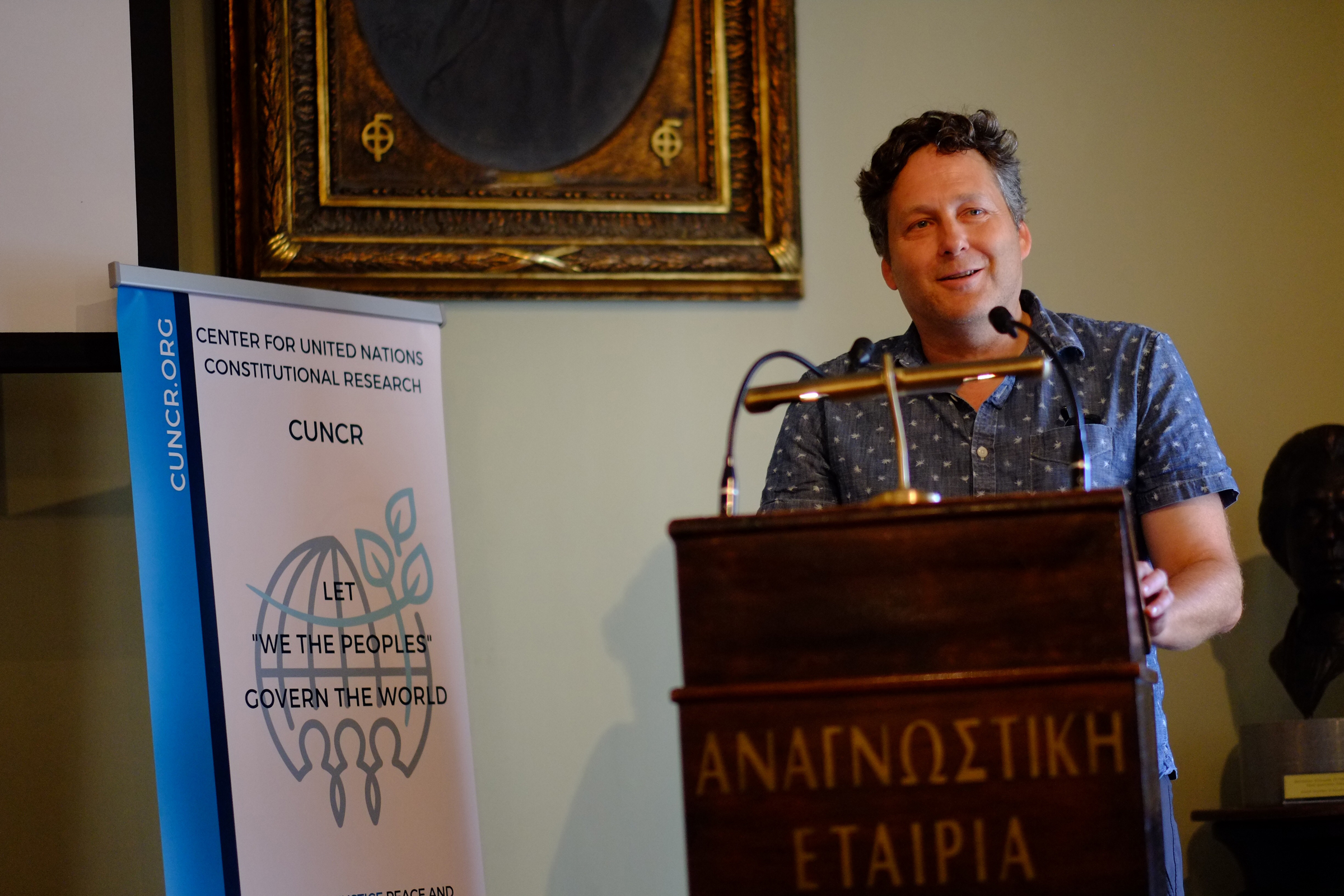 Richard Samuel Deese, a Senior Lecturer in the College of General Studies and a Faculty Research Fellow at the Frederick S. Pardee Center for the Study of the Longer-Range Future, gave a keynote talk at the Center for United Nations Constitutional Research (CUNCR) Climate Democracy & Justice Summit on June 22.
In a wide-ranging talk, Deese made the case for a more democratic UN where global public opinion can and should be heard. He called attention to what he called three false dichotomies that must be overcome: between national security and global security; between technology and nature; and between ecological sustainability and human rights. Drawing on several historical examples, he also contrasted the commitment of governments to measure consent with the fabrication of the spectacle of consent.
"We live in a time when the quiet work of measuring consent is being denigrated, and more glamorous game of creating the spectacle of consent has revived the rallies, mob hysteria and militaristic parades of an earlier era that ended in catastrophe," he said. "What's more, the spectacle of consent has spawned new industries in the realm of electronic media, from dedicated cable news channels to troll farms and armies of bots on the internet."
CUNCR is an independent, non-profit think tank headquartered in Brussels, Belgium, dedicated to "promoting the constitutionalization of the UN and of international law, with the aim of legitimizing global governance and affirming the global rights of 'we the peoples'." The summit, taking place in Corfu and Epirus, Greece, features a week of presentations and workshops exploring the gaps in global climate governance.
As a Pardee Center Faculty Research Fellow, Deese and Michael Holm will hold a conference at BU in October 2020 bringing together an interdisciplinary group of scholars from around the world to explore the creation of supranational democratic institutions in response to new environmental and social challenges.