Pardee Center Hosts Special Lecture on Affordable and Just Energy Access
The Frederick S. Pardee Center for the Study of the Longer-Range Future hosted a special lecture titled "New Paradigms for Delivering Affordable and Just Energy Access: Insights from the Social Sciences" with Prof. Benjamin Sovacool on Thursday, July 14.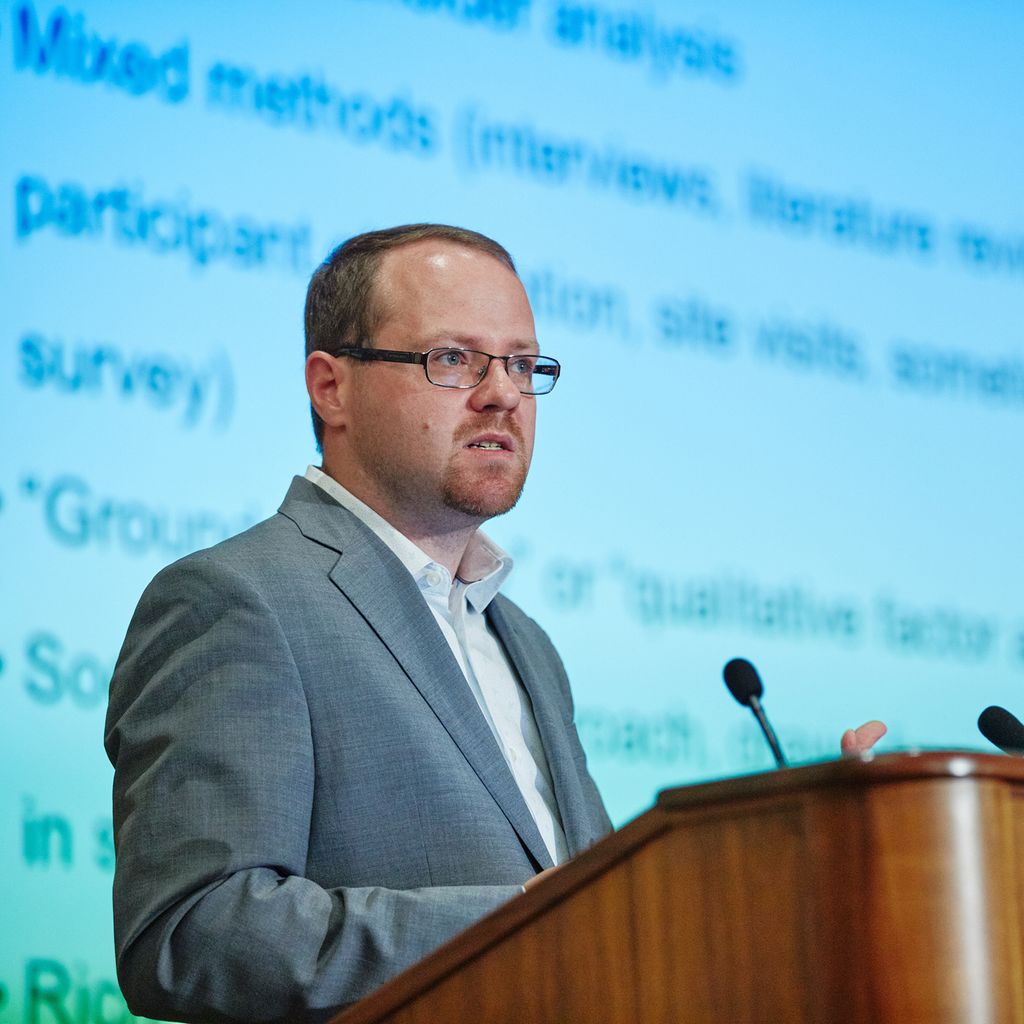 Prof. Sovacool discussed how small-scale renewable energy technologies, such as solar panels, cookstoves, biogas digesters, microhydro units, and wind turbines, are helping planners eradicate energy poverty and reduce greenhouse gas emissions. He highlighted the applicability of different approaches to the promotion of renewable energy in developing countries with an in-depth exploration of case studies in Bangladesh, China, India, Laos, Indonesia, Malaysia, Mongolia, Nepal, Papua New Guinea, and Sri Lanka. He also demonstrated how household and commercial innovations occur (or fail to occur) within particular energy governance regimes. Lastly, he explored successful case studies alongside failures or "worst practice" examples that are often just as revealing as those that met their targets. Based on these successes and failures, he presented salient lessons for researchers and planners wishing to expand energy access and raise standards of living in some of the world's poorest communities.
The lecture was the keynote address of a three-day workshop on sustainable energy futures in developing countries hosted by the Pardee Center and convened by post-doctoral associate Laurence Delina.