Elisabetta Genovese Joins Pardee Center as Visiting Scholar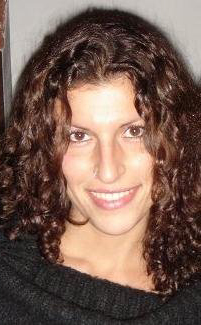 Elisabetta Genovese has joined the Frederick S. Pardee Center for the Study of the Longer-Range Future on a three-week appointment as a Visiting Scholar.
Elisabetta is a Postdoctoral Fellow at the Research Institute on Sustainable Economic Growth (IRCrES) of the Italian National Research Council (CNR), where she is currently working on the project "Economics of Natural Disasters in Italy." She holds a MSc in Environmental Economics and a PhD in Development Policies and Territorial Management from the University of Trieste in Italy. Her PhD thesis focused on the evaluation of potential flood damage in urban areas.
Elisabetta's research interests cover a wide range of interdisciplinary topics, such as disaster risk assessment in urban areas, the quantification of costs of extreme events, and the evaluation of the effectiveness of disaster mitigation strategies.
During her stay at Boston University, Elisabetta will work with Postdoctoral Associate Irene Monasterolo and Pardee Center Director Anthony Janetos on mitigating disaster losses through insurance. The plan is to compare experiences in the European Union and the United States, identifying the best policy options that incentivize mitigation through insurance, analyzing how protection against disaster losses can be provided through partnerships between private insurers and public institutions, and comparing insurance schemes adopted in different countries in response to specific natural disasters.