Online Performing Arts Enterprise Graduate Certificate
The online Graduate Certificate in Performing Arts Enterprise is offered through a special partnership between the Arts Administration program at Boston University's Metropolitan College (MET) and Nederlander Worldwide Entertainment, one of the world's leading commercial theater companies. Established in 1912, the Nederlander companies own and/or operate some of the world's greatest theaters, produce and present premier entertainment, and serve as a consultant and talent booker for their own facilities and other renowned entertainment venues in the US and abroad.
This certificate program in Performing Arts Enterprise provides early and mid-career performing arts professionals with the opportunity to gain advanced training in the development and production of commercial performing arts productions. Classes are taught by leading practitioners from the Broadway theater and performing arts communities and include site visits in New York City and interactions with leading figures in the commercial art world. Students in the Performing Arts Enterprise graduate certificate program will gain skills in managing commercial arts venues, securing and developing commercial productions, engaging with new technologies and innovative partnerships, and programming performing arts productions.
The certificate is open to both domestic and international applicants and can be completed in a single calendar year. Performing Arts Enterprise certificate courses are also open to students enrolled in the MS in Arts Administration. Students may study fully online or on campus, or take classes in a mix of formats (blended study). A six-course Advanced Graduate Certificate in Performing Arts Enterprise is also available and includes a semester-long internship opportunity on Broadway that must be completed onsite. Students enrolled in the certificate have access to all the resources of the department and the University.
Students who complete the Graduate Certificate in Performing Arts Enterprise will be able to:
Demonstrate advanced knowledge of the history, structure, and institutional behavior of performing arts organizations in the US commercial sector.
Demonstrate proficiency with a sophisticated skill set emphasizing best practices with regard to the development of commercial performing arts projects.
Identify, interpret, and apply relevant legal regulations in the management of commercial arts enterprises.
Demonstrate an understanding of the issues and factors affecting the development and touring of performing arts productions internationally.
Why Choose BU's Graduate Certificate in Performing Arts Enterprise?
Offered through Metropolitan College's Arts Administration program, the four-course certificate in Performing Arts Enterprise is an exciting opportunity to study with producers, managers, booking agents, and other leading practitioners from New York's Broadway theater industry.
BU's Metropolitan College has been offering arts administration education since 1993, with programs taught by faculty and practitioners who are actively engaged in the visual and performing arts.
Enjoy a 15:1 student-to-faculty ratio in courses that are 100% online with asynchronous learning, and benefit from a global arts community with strong professional connections.
Career Outlook
Producers and Directors
10% increase in jobs through 2029
$76,400 median annual pay in 2020
Top Executives
4% increase in jobs through 2029
$107,680 median annual pay in 2020
Bureau of Labor Statistics, U.S. Department of Labor, Occupational Outlook Handbook, 2021
Money Matters
Boston University Metropolitan College (MET) offers competitive tuition rates that meet the needs of part-time students seeking an affordable education. These rates are substantially lower than those of the traditional, full-time residential programs yet provide access to the same high-quality BU education. To learn more about current tuition rates, visit the MET website.
Financial Assistance
Comprehensive financial assistance services are available at MET, including scholarships, graduate loans, and payment plans. There is no cost to apply for financial assistance, and you may qualify for a student loan regardless of your income. Learn more.

Curriculum
Boston University's Graduate Certificate in Performing Arts Enterprise consists of four required online courses (16 credits). For more information about the six-course certificate with Broadway internship, please see the Advanced Graduate Certificate in Performing Arts Enterprise.
A student may take up to two courses before admission to the Performing Arts Enterprise certificate, but must apply and be accepted to the program prior to the completion of the second course.
Courses
Admission Information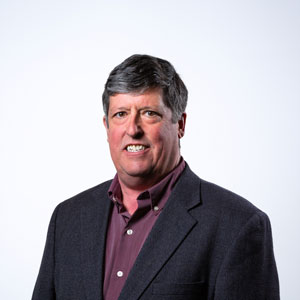 Doug DeNatale
Associate Professor of the Practice and Director. of Arts Administration
PhD, University of Pennsylvania; MA, University of North Carolina at Chapel Hill; BA, Wesleyan University
Melissa Caolo
Lecturer
Jason E. Grossman
Lecturer
Founder, Plush Theatricals

MET a Professor: Melissa Caolo
Getting Started
To learn more or to contact an enrollment advisor before you get started, request information using the button below and tell us a little about yourself. Someone will be in touch to answer any questions you may have about the program and detail the next steps in earning your degree. You can also start your application or register for a course at Metropolitan College.