Online Project, Program & Portfolio Management Graduate Certificate
The Graduate Certificate in Project, Program & Portfolio Management at Boston University's Metropolitan College (MET) provides students with a set of courses that develops their ability in the areas of program and portfolio management. The certificate provides guidance on the principles, practices, and activities of program management that support good program and portfolio management practices across all industry domains.
The 2020 Project Management Institute Pulse of the Profession® notes that "Organizations are undergoing a fundamental paradigm shift in which projects are no longer adjacent to operations but instead primary to how work gets done and problems get solved. In today's C-suite—and tomorrow's—it is the portfolio that disrupts, that innovates, that expands and thrives." More people will be hired to manage project portfolios as industries become more project-oriented. In fact, it is predicted that the global economy will need 25 million new project professionals by 2030 (PMI 2021 Talent Gap Report).
Students completing the Graduate Certificate in Project, Program & Portfolio Management will be able to:
Evaluate critical success factors for projects and programs across industries, and use these factors to create project portfolios that align with strategic goals of the organization and describe best practices for managing such a portfolio.
Construct a program management plan that describes best practices for the creation and management of programs and how to plan and coordinate resources, procurement, schedule, finance, risk, and manage change.
Acquire in-depth practical knowledge of enterprise tools used in organizations to plan and manage a portfolio of programs and projects, and leverage project analytics data to make well-informed decisions.
Why Choose BU's Certificate in Project, Program & Portfolio Management?
Boston University certificate programs comprise just four courses (16 credits) and provide essential skills and capabilities in high-growth industry areas. Certificate programs also provide a pathway to Metropolitan College management degree programs.
Learning from expert faculty from MET's Department of Administrative Sciences, students will be prepared to move forward in a wide variety of project management related careers, and will have gained excellent preparation for PMP® Certification from the Project Management Institute.
Students have free access to the following self-paced, noncredit preparatory laboratories: Project Management Essentials (PM 100), which provides a foundation in basic project management concepts aligned with the latest project management standard, the PMBOK® Guide, 6th Edition; and Introduction to Project, Program, and Portfolio Management (PM 200), an opportunity to master Microsoft PPM and make further progress in your journey as you transition from projects to programs and portfolios.
Online certificate programs share courses and instructors with MET's master's degree programs in management, ranked #9 among the nation's Best Online Master's in Business Programs (Excluding MBA) by U.S. News & World Report in 2023.
Career Outlook
Construction Managers
8% increase in jobs through 2029
$97,180 median annual pay in 2020
Management Analysts
11% increase in jobs through 2029
$87,660 median annual pay in 2020
Operations Research Analysts
25% increase in jobs through 2029
$86,200 median annual pay in 2020
Business Continuity Planners
5–9% increase in jobs through 2026
$70,010 median annual pay in 2017
Emergency Management Directors
4% increase in jobs through 2029
$76,250 median annual pay in 2020
Software Developers
22% increase in jobs through 2029
$110,140 median annual pay in 2020
Bureau of Labor Statistics, U.S. Department of Labor, Occupational Outlook Handbook, August 2021

Industry Trends
The total GDP of projectized industries is estimated to increase from US$24.7 trillion in 2019 to US$34.5 trillion in 2030.
The global economy needs 25 million new project management professionals by 2030.
Globally, a gap between the demand for project management skills and the availability of talent continues to persist.
Project Management Institute
Project Management Talent Gap Report, June 2021
Money Matters
Boston University Metropolitan College (MET) offers competitive tuition rates that meet the needs of part-time students seeking an affordable education. These rates are substantially lower than those of the traditional, full-time residential programs yet provide access to the same high-quality BU education. To learn more about current tuition rates, visit the MET website.
Financial Assistance
Comprehensive financial assistance services are available at MET, including scholarships, graduate loans, and payment plans. There is no cost to apply for financial assistance, and you may qualify for a student loan regardless of your income. Learn more.

Curriculum
Boston University's Graduate Certificate in Project, Program & Portfolio Management consists of four required online courses (16 credits). Students with PMI® certifications can earn up to 45 PDUs per course.
Students interested in further study may transfer credits earned for the Project, Program & Portfolio Management toward degree requirements for the Boston University Master of Science in Project Management and its concentration in Program & Project Portfolio Management, or another of our PMI® accredited programs.

Courses
Admission Information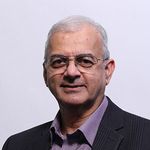 Vijay Kanabar, PMP
Associate Professor, Computer Science and Administrative Sciences; Director, Project Management
PhD, University of Manitoba; MS, Florida Institute of Technology; MBA, Webber College; BS, University of Madras, India; PMP (Project Management Professional), Project Management Institute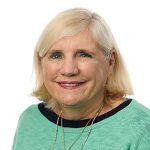 Virginia A. Greiman, PMP
Assistant Professor, Administrative Sciences
JD, Suffolk University Law School; LLM, Boston University School of Law; MEd, Boston University; BS, Pennsylvania State University; PMP (Project Management Professional), Project Management Institute
Richard Maltzman
Senior Lecturer
MS, Purdue University; BSEE, University of Massachusetts at Amherst

James Hannon
PhD, Capella University; MBA, Framingham State University; BS, Suffolk University

Getting Started
To learn more or to contact an enrollment advisor before you get started, request information using the button below and tell us a little about yourself. Someone will be in touch to answer any questions you may have about the program and detail the next steps in earning your degree. You can also start your application or register for a course at Metropolitan College.