BU's Professional Clothing Closet offers free attire for students seeking a professional wardrobe
Whether you're looking to land an internship or a full-time job, every student needs a professional wardrobe. You want to look your best for job interviews and networking events. But suits and dresses can be expensive. Ditto for the dress shoes, belts, and other accessories you need to go with them. That's where BU's Professional Clothing Closet can help.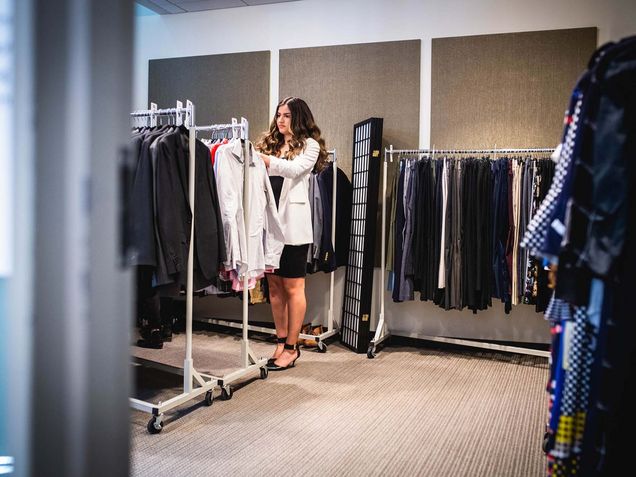 Launched last year, the Closet, housed in Room 103 of the Yawkey Center for Student Services at 100 Bay State Road, provides students a chance to browse and select job-appropriate clothing, free of charge. It's open to all BU students, offering a wide range of gently used clothing and accessories. There's even a private area where you can try on clothes to make sure you're getting the right fit.