The 6th Annual First-Generation Graduate Student Symposium
Join the Boston University Newbury Center, Duke University First-Generation Graduate Student Network, and The University of North Carolina at Chapel Hill Carolina Grad Student F1RSTS, along with our new Cooperating Sponsor, the Center for First-generation Student Success, for our 6th annual symposium for graduate and professional students on February 24, 2023 via Zoom. This national symposium is open to any student who identifies as a current first-generation graduate or professional student and is studying any discipline.  We define a first-generation graduate/professional student as someone whose parents/guardians/caregivers have not completed an advanced degree, e.g. master's, doctoral, or professional degree (like a JD or MD). 
We are excited to welcome our keynote speaker, Jonathan L. Allen,  Co-founder and Director of Development from Leadership Brainery.  We will also have opportunities for you to network with other first-generation graduate/professional students at institutions across the country, workshop sessions, and more! All times listed below are EST. Workshops and registration details will be announced later in January 2023! 
*This Symposium is only for current first-generation graduate and professional students.  While we appreciate the support of administrators, faculty, and staff, we would like to reserve the "seats" for students in this limited-capacity virtual event.  Thank you in advance for your understanding!  
Quick "How To" on Creating a Free NASPA Profile for Registration
Keynote Speaker 
Jonathan L. Allen is a champion for equity. He is Co-founder and Director of Development at Leadership Brainery, a Boston-based nonprofit closing wealth and opportunity gaps by increasing the  number of underrepresented talent being accepted and enrolled in postgraduate education programs and recruited into high-wage careers.  Jonathan also has a lifelong commitment to public service, and recently ran for Boston City Council in the Fall 2019 election. In response to the pandemic, Jonathan worked at Partners in Health as a supervisor on the Community Contact Tracing Collaborative working to stop the spread of COVID-19 throughout the Commonwealth of Massachusetts—through which he helped develop protocols and train teams for equitable data collection.
A proud first-generation college graduate, Jonathan earned his BS in Business Management from Grambling State University, Master of Theological Studies from Southern Methodist University, and Juris Doctors from Boston University School of Law—all where he was an active leader. He has participated in international arbitration and mediation competitions and served as the president of the Black Law Students Association. Jonathan has written speeches for U.S. Congresspersons while studying Faith and Politics under former White House Press Secretary Mike McCurry at Wesley Theological Seminary. He was later a fellow at Free Speech for People, research assistant to the Honorable Geraldine S. Hines of the Massachusetts Supreme Judicial Court, research assistant to Rev. Cornell Brooks who is former President and CEO of the NAACP, and fellow at Harvard Law School's Charles Hamilton Houston Institute for Race & Justice.
Symposium Schedule
1-1:10pm Welcoming Remarks
1:10-1:50pm   Networking 
1:50-2pm Break 
2:00-3pm Keynote Speaker: Jonathan Allen, JD, MTS from Leadership Brainery
3-3:10pm Break 
3:10-3:55pm Session 1  
DeMystifying the Scholarly Writing Process as First-generation Graduate and Professional Students – The session will address misconceptions about the peer review process and provide insight as to how to navigate the process as an aspiring author and editorial board member. The session will cover how to understand the mission and audience reach of journals, the varying range of publication formats, submission processes, and how to get involved with journal review boards. Participants will have the opportunity to engage in dialogue with presenters who serve as editor assistants in their graduate student role.   – Nancy Camarillo, NASPA, and Terra Molengraff, University of Michigan
Excellence>Perfection: Perfectionism and Self Compassion – Perfectionism can create unnecessary pressure and diminish the joy we find in our work. This workshop will help you become more aware of how perfectionist thinking may be impacting you. You will be able to differentiate perfectionism from a healthy pursuit of excellence and learn to use the skill of self-compassion to temper the negative impacts of perfectionist thinking so you can thrive. – Beverly Chen, LCSW, Boston University
Authentically Me – Writing and talking about yourself in a professional setting is a challenge for everyone, but it can be especially tricky for first-generation students on the job market. How do you tell your story authentically without feeling like an imposter? And how do you convey the impact of your research and accomplishments accurately, without diminishing what you have achieved? We will explore these questions and more during this interactive session. – Vanessa Doriott Anderson, University of North Carolina at Chapel Hill
"Tell Me About Yourself"; Understanding the Brand YOU! – "Personal brand" is a common term mentioned in many settings today. But, what exactly is a personal brand and how does one create their brand? This session will help to demystify the concept of a personal brand by sharing strategies and tips for creating and showcasing your own. We will also cover best practices on networking both in person and virtually. – Nicole Mitchell and Ängela Bonner, Duke University
3:55-4:05pm Break  
4:05-4:50pm Session 2 
How to Negotiate When Negotiating Makes You Nervous – Negotiations can be nerve-wracking, whether they be for your next job, research funding, your lease, or many other personal and professional matters. Often, while you've developed your skills, prepared and practiced, something goes awry once you start negotiating. Even the anticipation of negotiation can be anxiety-provoking, and after you're done, you might be left with doubts. This session provides skills, strategies, and tools to help you manage your negotiations more effectively and achieve more satisfying results. – Moshe Cohen, Boston University
Supporting First-Gen Graduate Students:  Building Well-being Through Coaching and Boundary Setting –First-Gen participants will learn about coaching and boundary setting practices as health-promoting activities facilitated by two well-being professionals at Boston University. Participants will have the opportunity to build their resilience, self-efficacy, and self-advocacy skills and be a part of a welcoming and inclusive workshop community. – Lisa Augustine and Juan Leon Parra, Boston University
Relax, Relate, Release –As a first-gen graduate/professional student, it is important to equip yourself for success. Some proven useful tools are the Relax, Relate, and Release protocols. This interactive seminar will allow you to learn about these tools and practice strategies with one another. – Ronice Johnson-Guy, University of North Carolina at Chapel Hill
"Mijo, en que trabajas? I'm a Postdoc:" A plática around the experiences of a 1st gen postdoctoral scholar – As a first-gen post-doc, I plan to have a plática with attendees around my experiences in navigating this intermediate space in the academy. I will speak to the ways in which I attempt to balance work, family, relationships, and self. My hope is to share experiences that can affirm others in this in similar journey that might resurface strong 1st-gen experiences around being the only one in the midst of uncertainty, a space we know too well. Collectively we will validate our varying journeys , knowing that we might be the first but ultimately not the last. – Angel Gonzalez, University of Southern California

Carving Out Your Pathway to Financial Freedom While Still in School – Is it possible to decouple graduate education from student debt? With a little bit of planning and a better understanding of leverage and investment options available, graduate students can be well on their way from letting student loans dictate their options post-graduation. Topics in the workshop will include: paying down student loans effectively, investing small sums via an IRA, Roth IRA, and/or brokerage account, 529 plans for effective family planning, and renting vs. building equity through home ownership. -Derrick Adam, Duke University
4:50-5pm Closing Remarks & Prize Giveaways
---
Presenters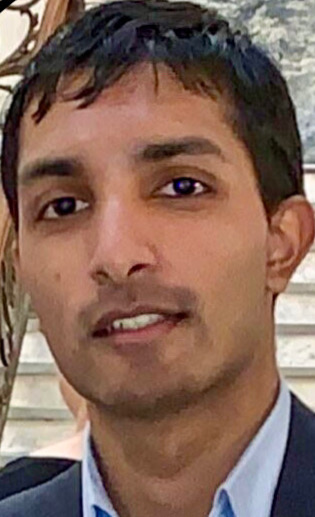 Derrick Adam, M.S., (he/him/his) Founder of Scopes
Derrick Adam is the Founder of Scopes, a ClimateTech startup whose goal is to Net-Zero the world. Scopes is working to develop software to quantify and file Scope 3 emissions, also known as value chain emissions, which oftentimes represent the majority of an organization's total greenhouse gas emissions. Derrick is a first-generation, Guyanese American born and raised in Queens, NY. He recently graduated from Duke University with a Master's in Economics and Computer Science. His previous employers include Vanguard, Sumitomo, and 17 Asset Management. He is interested in sustainability, impact investing, volunteering, and basketball. 

Lisa Augustine, M.D., (she/her/hers) Visiting Fellow, College Mental Health Education Programs at Boston University
Dr. Lisa Augustine, MB BCh (WITS), Dip HIV Man (SA), MHRT/C, is a Visiting Fellow from Johannesburg, South Africa in the College of Rehabilitation Sciences: Sargent College at Boston University. Lisa is a people-first medical doctor and mental health rehabilitation technician who has worked with clients with serious mental illness in in-patient, forensic and community psychiatric settings. She believes in preventative and rehabilitative mental health strategies and views trauma-informed practice, cultural humility, connection, and storytelling as keys to unlocking human potential. Lisa is passionate about helping young adult minorities transcend social and cultural barriers to achieve their sense of purpose and self-agency. Lisa works as an instructor and coach for the Service Division's College Mental Health Educational Programs (CMHEP) and has undertaken collaborative research during her time at the Center. Lisa also partners with the Newbury Center to support first-generation undergraduate, graduate, and professional students at Boston University.
Ängela Bonner, M.S., (she/her/hers), Assistant Director in the Duke University Career Center
Originally from Winston-Salem, NC, Ängela received a Bachelor of Arts in Athletic Training from the University of North Carolina Wilmington in 2005 where she was also a Student-Athlete on the Track & Field Team. She continued her education earning a Master of Science in Athletic Administration from North Carolina Central University in 2007. During her time as a Graduate Assistant, she had dual roles within the Sports Medicine and Compliance units of the athletic department. After completing her studies, she worked with the NCCU Student-Athlete Academic Support Services. Her interest in student academic success and development propelled her into academic advising and program development for first time freshmen, sophomore, and transfer students that spanned ten years. While at NCCU, she served in various capacities under University College culminating as the Interim Academic Advising Coordinator for University College.
Currently, Ängela serves as an Assistant Director in the Duke Career Center where she manages the Education, Government, Non-Profit and Policy career community along with the Accelerate to Industry (A2i) program that assist PhD students  seeking to change their career trajectory from academia to industry. Ängela truly enjoys engaging with students assisting them in creating their pathway of success and seeing them reach their full potential. Ängela is also a member of Zeta Phi Beta Sorority, Inc. and when not working she enjoys traveling (especially to a beach), crafting, going to an athletic event and spending time with family and friends.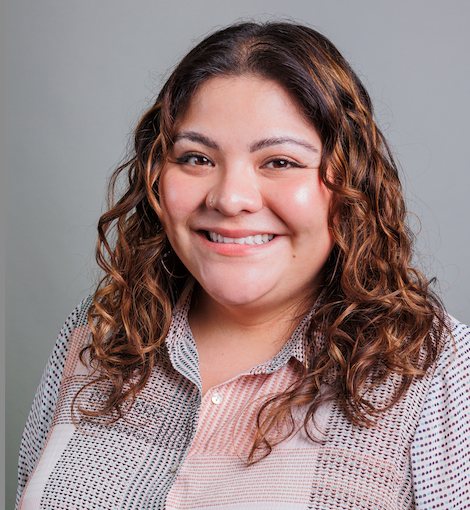 Nancy Camarillo, M.S., (she, her, ella), Assistant Director of the Center for First-generation Student Success

Nancy Camarillo serves as the assistant director with the Center for First-generation Student Success and as the editorial assistant for the NASPA Journal of Student Affairs Research and Practice. Before joining the center, Nancy she served as a research assistant for the College of Education and as a house director for the Department of Fraternity and Sorority Life. Prior to her work at the University of Maryland, Nancy served as program coordinator for retention at Iowa State University's Office of Multicultural Student Affairs. Originally from Los Angeles, CA, Nancy is a daughter of immigrant parents from El Salvador and Mexico. Nancy is currently working toward her Ph.D. in higher education, student affairs, and international education policy from the University of Maryland, College Park. She earned a Bachelor's of Arts in political science from California Lutheran University and a Master's of Science in higher education administration from California State University, Fullerton. She is a proud first-generation college graduate and alum of TRIO Student Support Services.
Terra Molengraff, M.A., (she/her/hers) Editorial Assistant for the Journal of First-generation Student Success
Terra Molengraff serves as the Assistant Director of First Gen Initiatives at the University of Michigan and as the Editorial Assistant for the NASPA Journal of First-Gen Student Success. Prior to returning to Michigan, she worked as the graduate assistant at the University of Minnesota for the First-Gen Institute, a space of research and practice that aims to make colleges and universities more inclusive spaces for first-generation college students. She is currently working toward her Ph.D. in Higher Education at the University of Minnesota-Twin Cities. Terra's research is focused on how colleges and universities enact institutional change and establish first-gen student support centers on campus.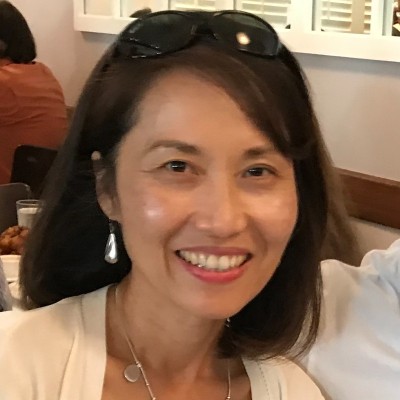 Beverly Chen, LCSW, (she/her/hers), Director, Wellbeing Education and Training at Boston University
Beverly Chen, LCSW is currently the Director, Wellbeing Education and Training at Boston University. She leads life skills workshops and teaches classes that promote Student Wellbeing. She also has a small private practice. She has been a licensed clinical social worker for over 20 years and received her Master of Social Work (MSW) from the University of Michigan. She has worked in a variety of settings including Duke University Counseling Center and Harvey Mudd College. She has been an adjunct faculty at Westmont College and Azusa Pacific University. Her passions include mentoring young adults, teaching, writing, traveling, hiking the great outdoors and savoring diverse cuisines.
Vanessa Doriott Anderson, Ph.D., (she/her/hers), Assistant Dean for Academic and Career Development in The Graduate School at The University of North Carolina at Chapel Hill.
Vanessa Doriott Anderson is the Assistant Dean for Academic and Career Development at the Graduate School at the University of North Carolina at Chapel Hill. In that role, she provides support for graduate students' professional and career development and manages the Graduate Student Center. She previously served as Interim Assistant Dean for Professional Development and Director of Teaching and Communication Programs at the North Carolina State University Graduate School, and prior to that, as a tenure-track assistant professor of French. She received her B.A. in French from Macalester College, her M.A. in French from the University of Minnesota—Twin Cities, and her Ph.D. in Romance Studies from Duke University. Her academic specialization in twentieth-century autobiography informs her work with graduate students who seek to shape their many varied skills and experiences into a coherent professional narrative.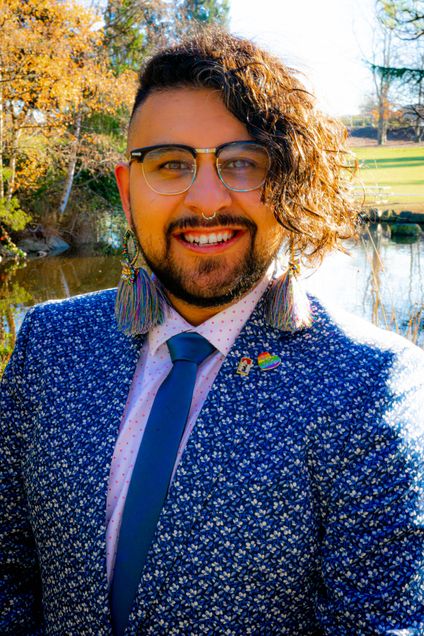 Angel Gonzalez, Ed.D., (he/they/elle), Postdoctoral Research Associate at the University of Southern California
Ángel de Jesus González, Ed.D. is postdoctoral research associate in the Pullias Center for Higher Education at the Rossier School of Education at the University of Southern California (USC). As a self-identified first-generation queer, joto, Latinx scholar, he engages with his scholarship through his own lived experiences, those that center minoritized identities and advocates for equitable realities and futures. As a critical qualitative researcher, Dr. Gonzalez research agenda foci include examining and exploring; 1) the conditions, experiences, and outcomes in community colleges for minoritized students with an emphasis on LGBTQ+ and Latinx students; 2) Latinx Leadership; and 3) racial equity policy implementation in the community college context. Within this realm of research, Dr. Gonzalez has examined how HSI status and policies extend notions of servingness to queer and trans Latinx peoples. He received an Ed.D. in Community College Leadership and M.A. in Postsecondary Educational Leadership with an emphasis in Student Affairs from San Diego State University (SDSU). He has a B.A. in Environmental Science and Spanish from Whittier College. He was the 2022 recipient of the NASPA Community College Division Research and Scholarship Award and selected to The University of Vermont (UVM) Queer Trans People in Education (QTPiE) Research Collective as an Emerging Scholar.

Nicole Mitchell, M.S., (she/her/hers), Associate Director for Career Readiness at Duke University

A native of Dallas, North Carolina, by way of Long Island, New York, Nicole (she/her/hers) received a Bachelor of Science in Criminal Justice from Elizabeth City State University in 2006 and a Master of Science in Athletic Administration from North Carolina Central University in 2010. She currently serves as Associate Director, Career Readiness.
While pursuing her Master's at NCCU, Nicole held multiple roles within the Athletic Department as the Graduate Intern later transitioning to a full-time position as the Athletic Academic Advisor and Champs Life Skills Coordinator. This would lead to a 16-year career within Collegiate Athletics working with HBCU, DII, DI, Mid-Major, and Power 5 institutions. In 2018 she joined the Georgia Southern Athletic Department as the Associate Director of Student-Athlete Services working as the primary academic advisor for the Men's Basketball and Men's Soccer programs and assisting the Senior Associate Athletic Director of Student-Athlete Services manage day-to-day operations of the program.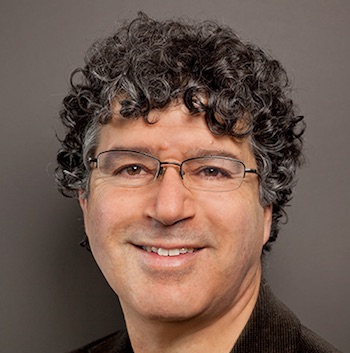 Moshe Cohen, MBA, (he/him/his), Senior Lecturer at Questrom School of Business, Boston University
Moshe Cohen has been teaching negotiation, leadership, conflict resolution and organizational behavior as founder of The Negotiating Table since 1995 and as a senior lecturer at Boston University's Questrom School of Business since 2000. He has worked with thousands of students as well as companies worldwide. As a mediator, Moshe has worked to resolve hundreds of matters, and also coaches executives, managers, and individuals on leading others and negotiating effectively. He is the author of two books – Collywobbles, How to Negotiate When Negotiating Makes You Nervous and Optimism is a Choice and Other Timeless Ideas. He has also written numerous articles and cases, and appears in podcasts, videos, and interviews. Moshe studied Physics at Cornell University and has a Master's in Electrical Engineering from McGill University, specializing in robotics. After a dozen years in robotics, he completed his MBA from Boston University and fell in love with negotiation, mediation, and leadership.
Juan Leon Parra, LMHC, (he/him/his), Training Associate, College Mental Health Education Programs at Boston University

Juan is native from Chile and is a First-Gen college coach and instructor at Boston University's College Mental Health Education Programs. Juan has been a Licensed Mental Health Counselor in Massachusetts since 2012. Juan loves playing Latin American rhythms and music with the guitar. He also likes to play soccer with friends, and practice mindfulness meditation. He goes on silent meditation retreats from time to time.
Ronice Johnson-Guy, M.Ed., (she/her/hers), Assistant Director of Diversity and Student Success in the Graduate School at The University of North Carolina at Chapel Hill

Ronice Johnson-Guy serves as the Assistant Director of Diversity and Student Success. She has 20 years of higher education success in admissions, advising, study abroad, and international student and scholar services. She is passionate about Diversity, Equity, Inclusion, and Belonging initiatives and partnerships related to enrollment efforts to attract, retain and support underrepresented graduate scholars.