Jason Rock, PhD
Associate Professor, Medicine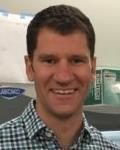 Education/Training
PhD University of Florida College of Medicine
Research Interests
Jason Rock, PhD, is an Associate Professor of Medicine at the Boston University School of Medicine. The Rock Lab in the Center for Regenerative Medicine studies how the many different cell types of our lungs are generated during development and how they respond to normal wear and tear, acute injury, infection and disease. The underlying hypothesis is that aberrant (stem) cell behaviors explain many features of lung diseases such as chronic obstructive pulmonary disease, cystic fibrosis, asthma, and pulmonary fibrosis. We use in vivo and in vitro models to identify and test the progenitor capacity of putative stem cell populations and the molecular mechanisms and environmental influences (i.e., niches) that regulate their proliferation and differentiation. Working with other investigators in the NEIDL, the Rock lab is particularly interested in understanding how lungs respond to infection and identifying novel strategies to promote clearance and repair of infected/injured cells to restore normal lung function.
Selected Publications
Lechner AJ, Driver IH, Lee J, Conroy CM, Nagle A, Locksley RM, and Rock JR. Recruited monocytes and Th2 cytokine signaling promote lung regeneration following pneumonectomy. Cell Stem Cell. 2017 Jul 6;21(1):120-134.e7.
Kanegai CM, Xi Y, Donne ML, Gotts JE, Driver IH, Amidzic G, Lechner AJ, Jones KD, Vaughan AE, Chapman HA, Rock JR. Persistent Pathology in Influenza-Infected Mouse Lungs. Am J Respir Cell Mol Biol. 2016 Oct;55(4):613-615.