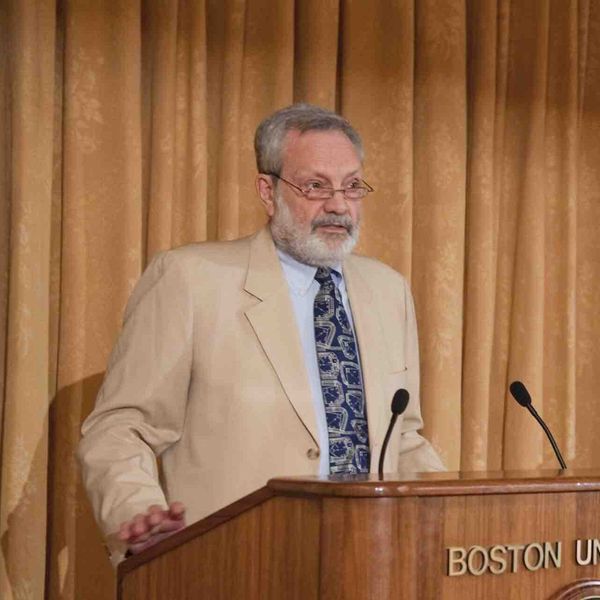 Gerald T. Keusch
Professor, Medicine and International Health Associate Director, NEIDL Director, Collaborative Research Core
Board Certified in Internal Medicine and Infectious Diseases, Dr. Keusch has been involved in clinical medicine, teaching, and research for his entire career, most recently as Professor of Medicine at Tufts University School of Medicine and Senior Attending Physician and Chief of the Division of Geographic Medicine and Infectious Diseases at the New England Medical Center in Boston. His research has ranged from the molecular pathogenesis of tropical infectious diseases to field research in nutrition, immunology, host susceptibility, and the treatment of tropical infectious diseases and HIV/AIDS. He was a Faculty Associate at Harvard Institute for International Development in the Health Office. Dr. Keusch was the Director of Training Programs in Infectious Disease, including HIV, with over 200 graduates of the program from the U.S. and developing countries who are serving presently in important positions in academic and government institutions.
Under his leadership, the programs of the Fogarty International Center were greatly expanded and focused on the creation of a global culture of science and to harness science for global health. Fogarty now supports research, capacity building, and science policy on the pressing global issues in infectious diseases, the growing burden of noncommunicable diseases, and critical crosscutting social science issues such as the ethical conduct of research, intellectual property rights and global public goods, stigma, the impact of improved health on economic development, and the effect of economic development on the environment and health.
Dr. Keusch is the recipient of all three of the major awards from the Infectious Diseases Society of America (the Squibb, Finland, and Bristol awards for research and training excellence) and has delivered numerous named lectures on topics of science and global health at leading institutions around the world. Dr. Keusch continues to be involved in international health training and policy with the NIH, the U.S. National Academy of Sciences' Institute of Medicine, the United Nations University, and the World Health Organization.
Selected Publications
Ellenberg SS, Keusch GT, Babiker AG, Edwards KM, Lewis RJ, Lundgren JD, Wells CD, Wabwire-Mangen F, McAdam KPWJ. Reply to Jacob and Colebunders. Clin Infect Dis. 2018 08 31; 67(6):985-986. PMID: 29590323.
London AJ, Omotade OO, Mello MM, Keusch GT. Ethics of randomized trials in a public health emergency. PLoS Negl Trop Dis. 2018 05; 12(5):e0006313. PMID: 29771907.
Ellenberg SS, Keusch GT, Babiker AG, Edwards KM, Lewis RJ, Lundgren JD, Wells CD, Wabwire-Mangen F, McAdam KPWJ. Rigorous Clinical Trial Design in Public Health Emergencies Is Essential. Clin Infect Dis. 2018 04 17; 66(9):1467-1469. PMID: 29177461.