Ferguson, Abbie Park (1837-1919) and Bliss, Anna Elvira (1843-1925)
Founders of Huguenot College, and leaders of the early South African Dutch Reformed women's missionary movement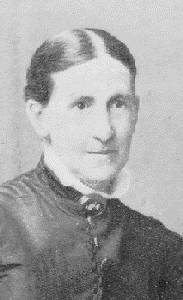 New Englanders and daughters of Congregationalist ministers, Ferguson and Bliss graduated from Mount Holyoke Female Seminary in 1856 and 1862 respectively. Having absorbed the missionary legacy of Mount Holyoke's founder, Mary Lyon, Ferguson and Bliss became teachers. In 1873 they answered the appeal of Andrew Murray for teachers from Mount Holyoke to open a female seminary in South Africa. With financial support from the Dutch Reformed Church (DRC) in South Africa, Ferguson and Bliss founded Huguenot Seminary (later Huguenot College) in Wellington as the first woman's college in South Africa. Ferguson became the first president, and in 1910 Bliss became the second. Graduates from Huguenot fanned out across southern Africa, establishing schools and transforming the education of girls. Ferguson especially inculcated missionary fervor in her students, and in 1875 Johanna Meeuwsen left Huguenot for missionary service in the Transvaal. In 1878, upon reading the ten-year report of the Woman's Board of the American Board of Commissioners for Foreign Missions, Ferguson and her students founded the Huguenot Missionary Society, which supported alumnae as missionary teachers and also supported pioneer male missionaries in southern Africa, such A. A. Louw. Virtually the entire first generation of women missionaries from the DRC, both single and married, were Huguenot graduates. Approximately fifty Huguenot students had become missionaries by 1904.
Ferguson herself wished to become a missionary in the South African gold fields but was persuaded to remain at Huguenot. In 1889, with Mrs. Andrew Murray and Huguenot graduates as officers and leaders, the Vrouesendingbond (Woman's Missionary Union) emerged from the Huguenot Society as the first national organization for Afrikaner women. The Vrousendingbond appointed and paid all salaries of single women missionaries in the DRC. In 1890 Ferguson used her own money to begin a mission study class at Huguenot that became the nucleus of the Student Volunteer Movement in the Cape Colony. In 1904 the class became a separate missionary training school for women, Friedenheim, under the DRC. Ferguson's brother, George, joined her in 1877 until his death in 1896 as head of a missionary training institute for men. Abbie Ferguson and Andrew Murray participated together in movements to promote higher spiritual life. After her retirement from the presidency of Huguenot, Ferguson helped to establish a Women's Interdenominational Missionary Committee in South Africa.
Dana L. Robert, "Ferguson, Abbie Park and Bliss, Anna Elvira" in Biographical Dictionary of Christian Missions, ed. Gerald H. Anderson (New York: Macmillan Reference USA, 1998), 209-10.
This article is reprinted from Biographical Dictionary of Christian Missions, Macmillan Reference USA, copyright © 1998 Gerald H. Anderson, by permission of Macmillan Reference USA, New York, NY. All rights reserved.
Bibliography
The archives of Mount Holyoke College, South Hadley, MA, contain files on Ferguson and Bliss. The major collection of their papers, journals, and correspondence is held in the NGK archives in the Cape Archives, Cape Town, Republic of South Africa.
Primary
Ferguson, A. P. The Alps of the New Testament, a Month's Study in Ephesians. Cape Town: T. Maskew Miller [1908?].
_____. A Month with the Apostle John: A Study in His First Epistle. London: S. Marshall & Co. [1910?].
Ferguson, Abbie P. and Andrew Murray. Huguenot Seminary Annual.Wellington, Cape Province: n.p., 1895-1898. A periodical in The British Library at Wetherby, West Yorkshire, United Kingdom.
Ferguson, George P. The Builders of Huguenot, Being the History of the Huguenot Institution at Wellington, from the Intimate Papers of the Builders. Cape Town: M. Miller [1927].
Secondary

Robert, Dana L. "Mount Holyoke Women and the Dutch Reformed Missionary Movement, 1874-1904." In Missionalia 21 (1993): 103-23.
Links

Ferguson Papers at Mount Holyoke College: "Papers consist of correspondence, devotional book, clippings, biographical information, and photographs. Primarily documenting the founding of the Huguenot Seminary, South Africa, its history and her activities there. Also contains a correspondence by Anna Bliss, Mount Holyoke Female Seminary graduate, 1862."  Specific descriptions of the scope and content of the collection.
"Abbie Park Ferguson, 1856." In One Hundred Year Biographical Directory of Mount Holyoke College 1837-1937. Bulletin Series 30, no. 5; published and compiled by the Alumnae Association of Mount Holyoke College, South Hadley, Massachusetts.
"The 1882 Transit of Venus: Observations from Wellington, South Africa." From the introduction: "Miss Ferguson was always interested in astronomy with 'a knowledge of a keen amateur, quite sufficient to infect others with her enthusiasm, and to give them the knowledge they needed to read books intelligently'. From the start she offered an astronomy class at the Seminary and being a personal friend of Dr (later Sir) David Gill, Astronomer Royal at the Cape, he often visited Wellington and gave lectures to the class. In 1881 the Williston Observatory at Mount Holyoke was built and the observatory's original telescope, (a 6″ Fitz, like this one (18k)), first installed there in 1853, was given to the Seminary in Wellington. Under Gill's supervision it was erected in an observatory in the grounds just in time for the transit of Venus which occurred on December 6, 1882." Includes photo of Ferguson and sketch of Mary Lyon.
Portrait

"Abbie Park Ferguson." From George P. Ferguson. The Builders of Huguenot, Being the History of the Huguenot Institution at Wellington, from the Intimate Papers of the Builders. Cape Town: M. Miller [1927]. Included in "The 1882 Transit of Venus: Observations from Wellington, South Africa." No pages.