Urban Affairs Background of Aid to Boston's Chief Diversity Officer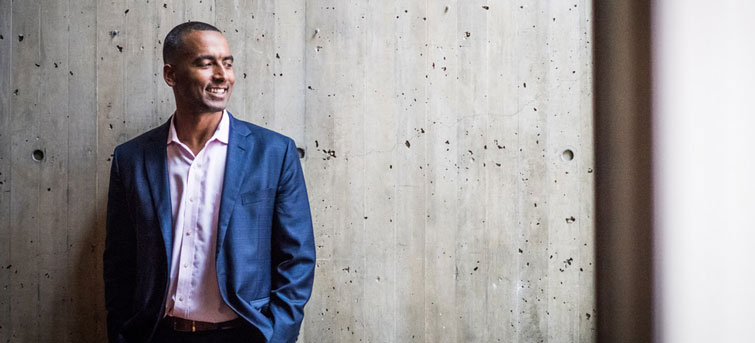 Danielson Tavares (MET'17) was raised in Boston, where he got a first-hand education on the ways a city's inner dynamics can impact opportunity. Now, with the Master of Urban Affairs he earned at MET under his belt, Tavares puts his lessons to work as the City of Boston's chief diversity officer, finding innovative ways to make life better for all Bostonians. In the latest installment of BU Today's "Opening Doors" spotlight series, Tavares explains the important role Mayor Martin J. Walsh appointed him to, and his vision for the city.
"I looked at the chief diversity officer role as an opportunity to work on everything that I've always cared about," Tavares said. For Tavares, taking cultural ramifications into consideration when hiring has manifest value for a community and its local government. "Whether it's working with the transportation department to hire more engineers of color or working with the city planner to hire more planners of color, I think all of those are going to pay dividends down the line for us," he said.
Read more in BU Today.