Partner in MET's Theater Development Certificate Program Wins Top Prize at Tony Awards
One of the highest honors in all of performing arts went to Robert Nederlander, Jr., whose internationally successful production organization helps Metropolitan College students earning the groundbreaking Commercial Theater Development Graduate Certificate get an insider's perspective on the business of Broadway and theater management.
The top prizes in both Best Play and Best Direction of a Play at the 76th Annual Tony Awards went to Leopoldstadt, on which Mr. Nederlander served as a co-producer. Written by Tom Stoppard, Leopoldstadt went on to win a total of four Tony Awards.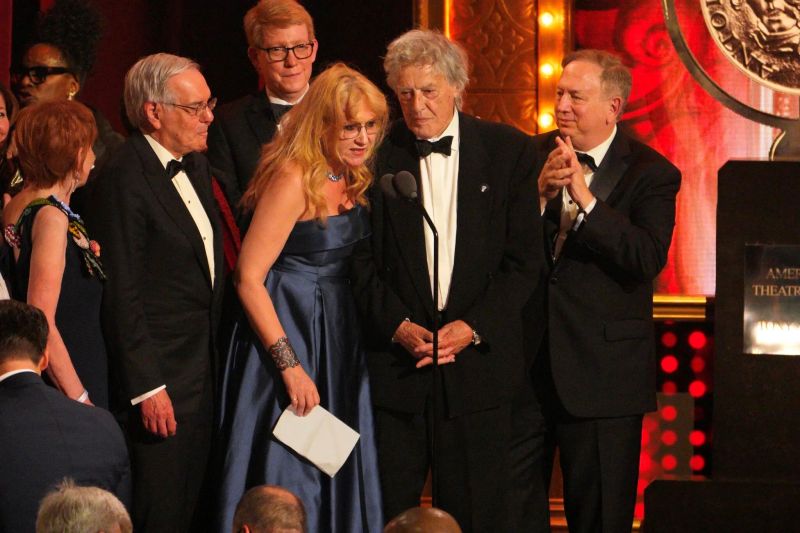 Nederlander Entertainment Worldwide is a key strategic partner in BU MET's Commercial Theater Development program, connecting students with practicing instructors who have extensive career experience as producers, general managers, booking agents, and marketers. Under their expert tutelage, aspiring performance arts producers and commercial theater professionals gain a holistic understanding of what it takes to bring a production to life and make it a success.
Suited for both those starting their career in theater as well as those looking to make significant progress within it, the program offers fundamental lessons on every stage of developing and marketing a commercial performing arts property—from identifying a promising concept, structuring a production company, and securing investors, to developing the work and securing its long-term returns.
Mr. Nederlander is a third-generation member of the Nederlander entertainment family, which for more than 111 years have helped transform showbiz dreams into real-world returns. Today, Arts Administration students stand to benefit from Nederlander Worldwide Entertainment's extensive network of relationships. Not only does the organization have deep connections to venues across the "Great White Way" and nation at large, it has also committed to the art world's growth by developing theaters in, and introducing Broadway productions to, emerging markets like Cuba and China.
The four-course certificate program is offered through both online and on-campus study and can be completed in as few as eight months. BU MET also offers the six-course Advanced Graduate Certificate in Commercial Theater Development, which includes the extraordinary opportunity for students to be placed in a semester-long internship opportunity on Broadway (which must be in person).
Read more at the Tony Awards website.