First Episode of MET Makes Conversation Podcast Tackles 'Meaningful Change' in Police Reform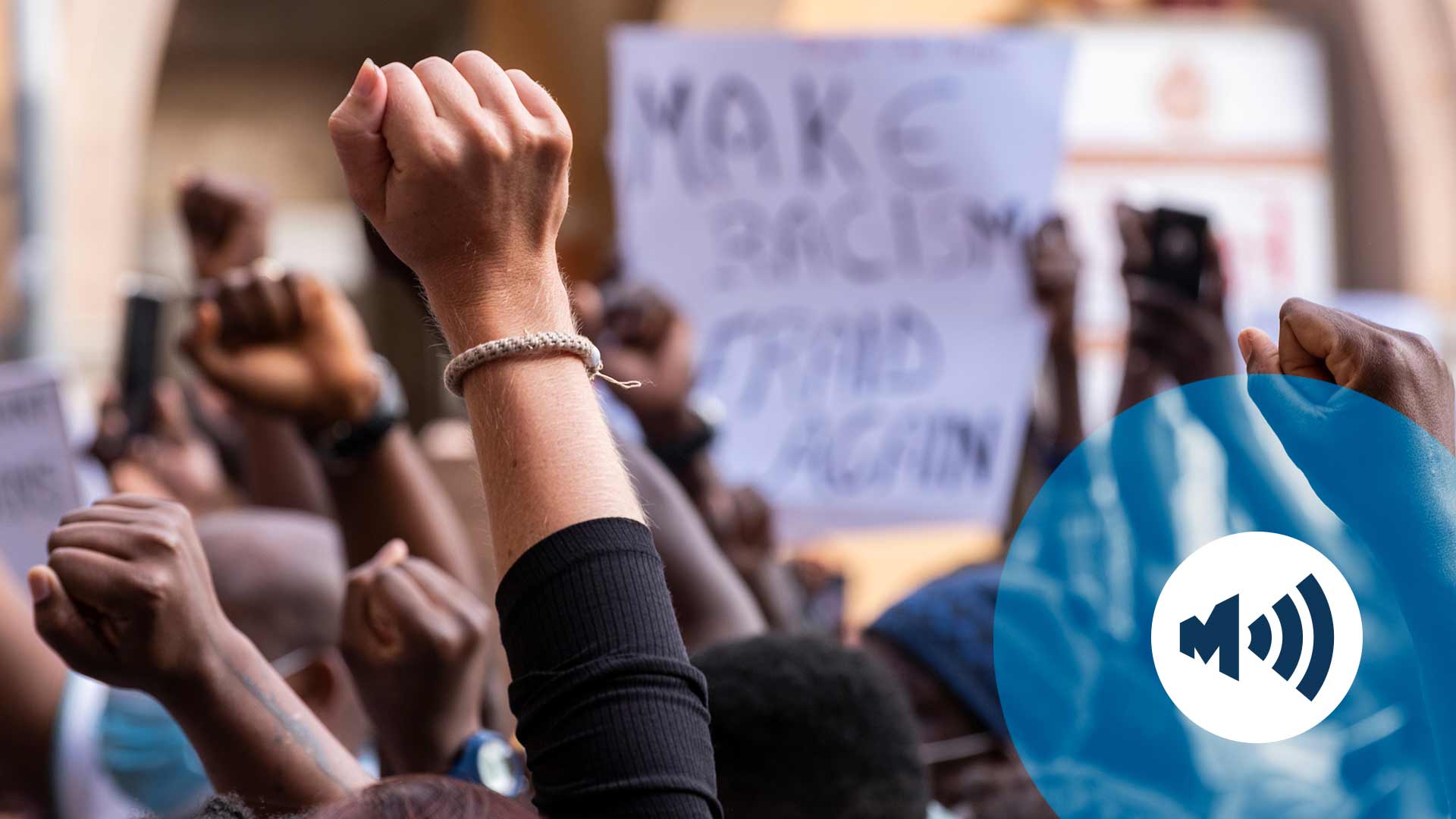 Boston University's Metropolitan College has entered the world of podcasting. The new show, MET Makes Conversation, is a resource for listeners to hear valuable perspectives on matters of the day via substantive discussions by BU MET faculty and thought leaders.
The Movement for Black Lives has in recent years brought greater public attention to calls for racial justice and reform across law enforcement and penal systems, and it serves as inspiration for the podcast's first episode, Meaningful Change: Meeting Demands for Police Reform & Racial Accountability.
In this installment, BU MET Criminal Justice professors Mary Ellen Mastrorilli, Shea Cronin, and Danielle Rousseau examine institutional reform efforts across law enforcement organizations and the penal system, and offer solutions to the practical challenges they face.
"Criminal justice organizations are political animals in many ways. What I see happening is, ideology trumps evidence," Dr. Mastrorilli observes, calling 2020's social unrest following the death of George Floyd at the hands of Minneapolis police officer Derek Chauvin a "perfect storm of horror that unleashed simmering frustrations and demands for reform."
"When we think of doing justice in a democratic society, issues of fairness, discrimination have to take center stage," Dr. Cronin posits. Many of Cronin' students are professionals in the justice system in police, courts, and corrections and other community-based organizations. "I try to push them to think of a master's program in this field as a time and opportunity to think very critically about the kind of work that their agencies do, the work they've done, and to step out of the day-to-day grind that they're involved in," he says.
"We're always looking at social justice issues and the importance of bringing about change in the field," Dr. Rousseau says, seeing affirmative signs of progress. "The recognition of, for example, substance use as a public health issue and an issue calling for treatment, as compared to punishment, I think has really transformed the field, or is in the process of being transformed."
An ongoing opportunity for the College's academic resources to meet the world's practical challenges with applied solutions, MET Makes Conversation gives the BU MET community an exciting new voice as part of its ongoing effort to remain on the cutting-edge of innovation.
Listen to the first episode of MET Makes Conversation below, or find it on your preferred podcast platform, like Spotify or Apple Podcasts. And don't forget to subscribe!