During Pandemic, Medical Interpretation and Translation More Important than Ever, Instructor Tells NY Times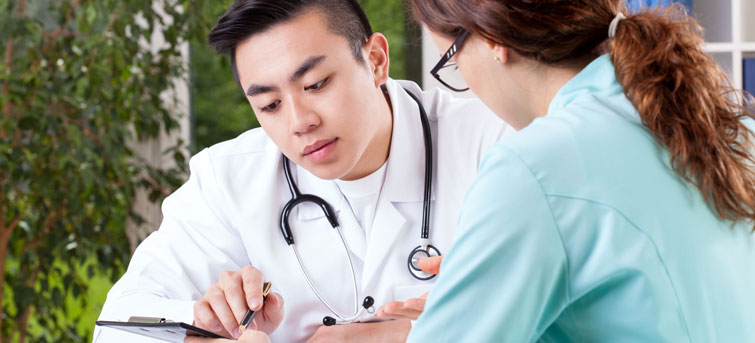 As a medical interpreter at Brigham and Women's Hospital and instructor in the BU Center for Professional Education's Certificate in Community Interpreting program, Marta Solis Rodriguez knows that communication is key—particularly when a language barrier lies in the way, and especially when a person's health and well-being is on the line.
Rodriguez has long been a part of BU's Interpreter program, but in her applied professional role outside of MET, Rodriguez often has to have difficult conversations with people facing great uncertainty. It's a role she's well-equipped for.
Marta's family immigrated from Costa Rica to Jamaica Plain when she was a child. Always drawn to heath care, she told the Times that she would have likely gone to medical school if her family had stayed on the island, but ultimately found the cost prohibitive. Rodriguez found her way working in medicine and using her bi-lateral language skills to help people in times of great need. Toppling the language barrier, and having fluency in the medical field, allowed Marta and patients to discuss important, consequential decisions. "If we don't understand it ourselves, how are we going to break it down for patients?" Ms. Rodriguez told The Times.
And as the coronavirus pandemic continues to flood hospitals across the country, she has seen the need for her services compound and grow.
Per the NYT:
The coronavirus pandemic has shown Ms. Rodriguez how urgently her work is needed. The death rate for Hispanic people because of the coronavirus is at least six times as high as the death rate among white Americans, for adults ages 45 to 54. And studies have shown that patients with limited English proficiency experience adverse health outcomes at rates markedly higher than English speakers, so they rely on interpreters like Ms. Rodriguez to help close that gap.
Read more in The New York Times.