Criminal Justice Faculty, Alum Examine Positive Impact of Higher Education on Incarcerated Women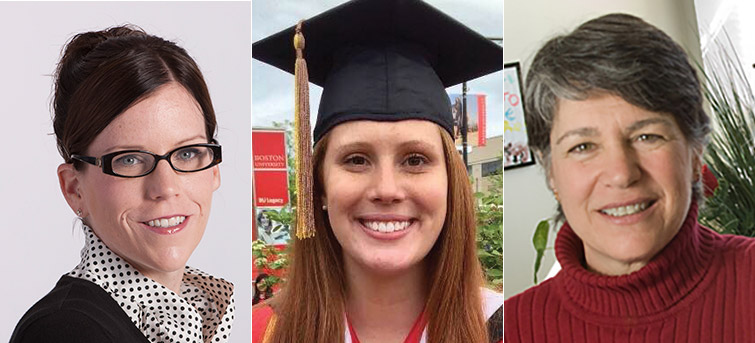 The social and personal benefits of a collegiate education on incarcerated men have long been academically proven, but a new paper authored by a MET Criminal Justice master's program alum in conjunction with faculty brings new light to the positive impact an education can have on women serving prison time.
"Doing Time Wisely: The Social and Personal Benefits of Higher Education in Prison" was written by Jillian Baranger (MET'16) along with Dr. Mary Ellen Mastrorilli, associate chair and associate professor of the practice of Applied Social Sciences, and Dr. Danielle Rousseau, a MET assistant professor and expert on issues related to gender, mental health, and trauma among the incarcerated. The paper finds that providing imprisoned individuals with the chance to pursue an education can "help to facilitate resilience in taking on the systemic challenges of reentering communities" and build feelings of personal development, resilience, and empowerment. Published in The Prison Journal, their research also found evidence "that engagement in prison higher education can support the development of coping skills and foster transformative self-inquiry and personal development."
Read the paper here.