City Planning & Urban Affairs Director Champions 'Parks for All' at Boston Public Library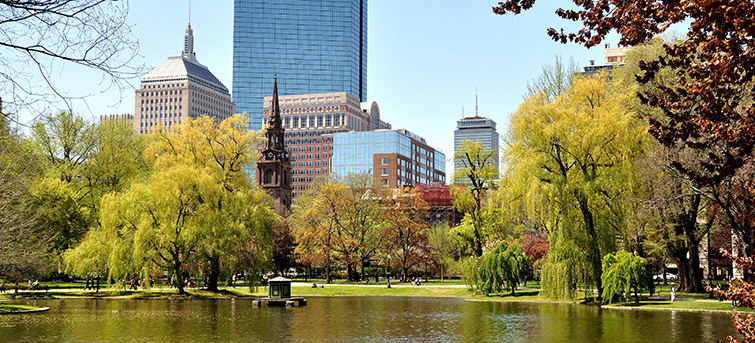 In her academic work, Dr. Madhu Dutta-Koehler explores the realities of climate change adaptation in urban settings and the need for practical solutions to the coming challenges. Green spaces need to be preserved, the director of the MET City Planning & Urban Affairs programs and associate professor of the practice says, and she was invited to speak on the topic last month at the Norman B. Leventhal Map & Education Center at the Boston Public Library. Held on Thursday, August 23, the forum was entitled, "Parks for All: How City Parks Address Inequity," and was attended by roughly 200 people.
Boston's parks, which she called "ribbons of green" against the city's urban landscape during her lecture, must be accessible to all walks of the populace to be effective for the greater community.
Watch the discussion at the WGBH Forum Network.