BU Today Highlights Buttermilk Boutique Founder and Gastronomy Alum Tie Whittaker
Before earning her master's in Gastronomy at BU's Metropolitan College, Tie Whittaker (MET'12) stepped away from a looming career in law to follow a more sincere passion: to be a pastry chef. It started in the kitchens of her grandmothers, Whittaker says. "I had decided that I wanted to keep my grandmothers' recipes alive—that was one of my biggest goals."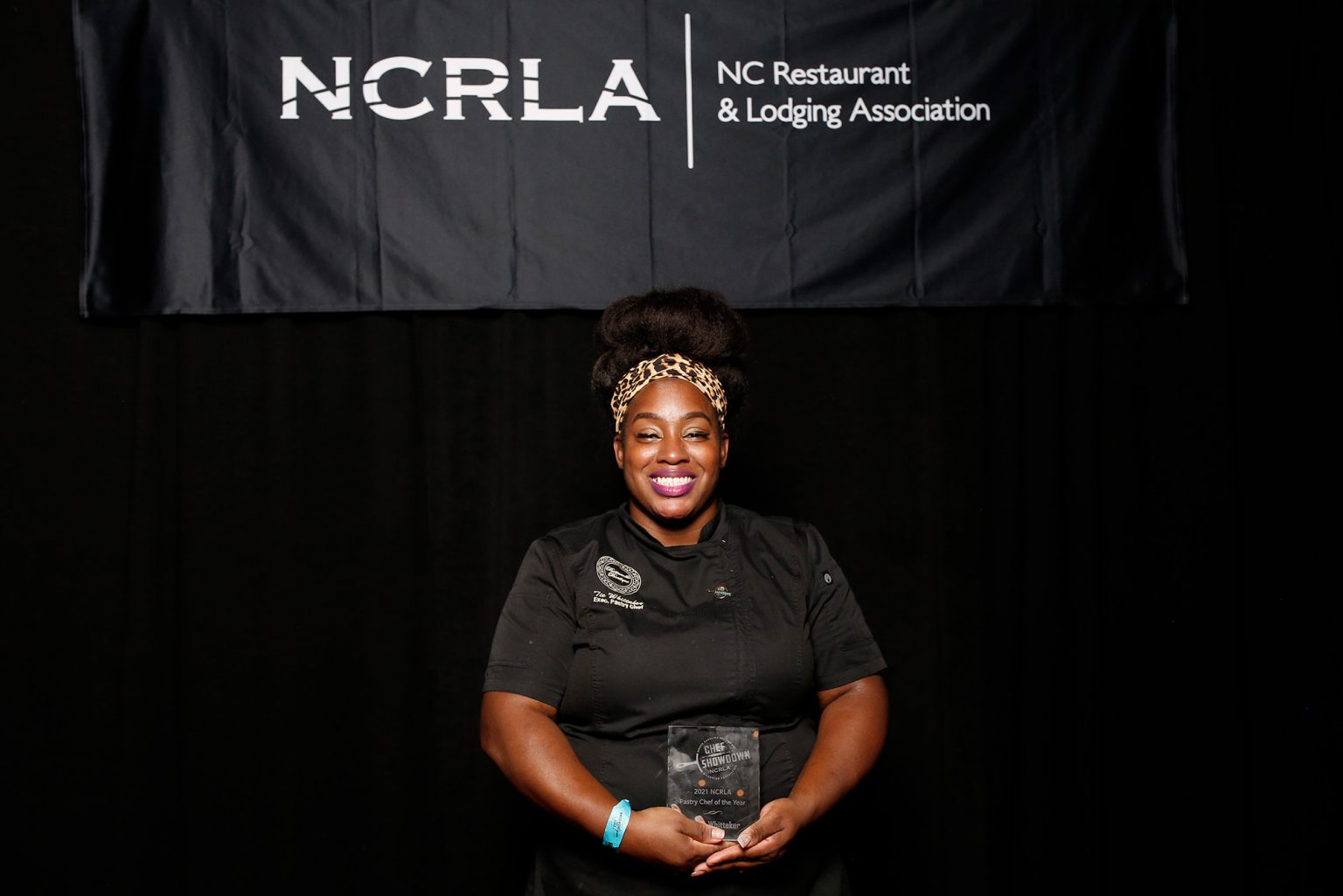 The BU Today article "Keeping Her Grandmothers' Recipes Alive," explains how Whittaker's journey eventually brought her to the Gastronomy program at BU MET, where she embraced research, reading, and writing about food, combined with hands-on culinary training. Courses such as Food and the Senses (MET ML 715) hit home as she thought about the interplay of food and memory. After graduating and working at bakeries in the Boston area, Whittaker returned to North Carolina where she founded her dessert company, Buttermilk Boutique. Named in honor of her grandmother Angel's buttermilk pie, Buttermilk Boutique originated in Whittaker's kitchen, where her sweet creations take their inspiration from those days baking with her grandmothers.
"Buttermilk Boutique began as this kind of back-in-the-day bakery, and has become more of an upscale, luxury bakery that incorporates those established flavors from my grandmothers' recipes into innovative and jaw-dropping presentations," Whittaker says.
While they may be inspired by nostalgia, Whittaker's desserts are innovative, creative, and mouthwatering. In fact, her plated dessert The Aficionado earned her the title of Pastry Chef of the Year in the North Carolina Restaurant & Lodging Association's 2021 Chef Showdown. Whittaker is hoping to open a brick-and-mortar storefront in Clayton, N.C.
Read the full feature—and see some of Whittaker's creations—in BU Today.