Recreation & Fitness
When it comes to athletic facilities, Boston University covers the gamut: two ice rinks, three outdoor playing fields, indoor and outdoor tennis courts, a climbing wall, a gymnasium with stadium seating, multiple basketball courts, dance rooms, two competition pools, a therapy pool, and squash and racquetball courts. So we're perfect for things like youth sports and summer camps. But did you know many of these facilities can be transformed for events such as commencements, trade shows, conventions, concerts and more? Be sure to check them out.
285 Babcock Street
Boston, MA 02215
Case Center
The Case Center houses both the Case Gymnasium, home of Terrier basketball, and the Eilberg Lounge, overlooking Nickerson Field, and hosts everything from athletic events to receptions.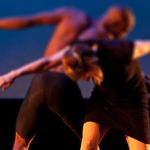 915 Commonwealth Avenue
Boston, MA 02215
Dance Theater
This well-equipped, intimate theatre provides 3200 square feet of space including 1200 square feet of performance space. It is perfect for performances and large classes.
915 Commonwealth Avenue
Boston, MA 02215
Fitness & Recreation Center
Swim, climb, lift, run, bike…make your event something your guests will remember. Plenty of facilities and activities with staff supervisors included for some events.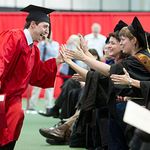 100 Ashford Street
Boston, MA 02215
Track & Tennis Center
As you'd expect the Track & Tennis Center features running tracks and tennis courts (which can also become basketball courts). But it can also be configured for non-athletic events.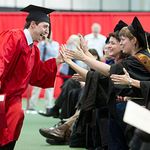 285 Babcock Street
Boston, MA 02215
Outdoor Fields
Our beautiful, meticulously maintained athletic fields thrive in their natural habitat. Historic Nickerson Field, state-of-the-art New Balance Field, and our all-natural Softball Field provide perfect spots for athletic events, concerts, and graduations.