Campus Venues
Whatever your next event, you have come to the right place. Boston University can offer you a variety of Boston venues for events, including auditoriums, fixed-seating facilities, multifunctional spaces, and conference rooms to meet your needs. Our campus facilities include a wide range of event, academic, and athletic facilities that can accommodate summer conferences, with housing if desired; meetings; social celebrations and weddings; performances and concerts; athletic and recreational programs; and just about anything else you might have in mind. Brief, lasting for days, large, small, simple, elegant—what do you need? Our venues in Boston, MA can acccommodate all types of events.
Academic Facilities
Classrooms aren't just for classes anymore. They're also perfect for meetings, seminars, training sessions, and a lot more. Of course, at BU you'll find a wide variety of types and sizes from intimate, traditional rooms to expansive lecture halls with multimedia features.
925 Commonwealth Avenue
Boston, MA 02215
Agganis Arena
Best known as the home of Terrier hockey, the Arena also hosts other sporting events, concerts, family shows, conferences, trade shows and even Boston University's Commencement ceremonies. Agganis represents the next generation of sports and entertainment facilities.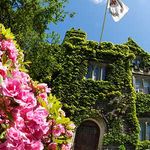 225 Bay State Road
Boston, MA 02215
Dahod Family Alumni Center at the Castle
Welcome to Tudor England. Or so it will seem. Once a private home, this opulent mansion overlooking the Charles River provides a picturesque setting for intimate events and the opportunity to make your guests feel like royalty.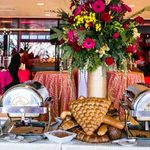 775 Commonwealth Avenue
Boston, MA 02215
George Sherman Union
You can feel the energy. Events here feed off it and, ultimately, add to it. GSU is the very center of student life and provides the perfect setting for a buzzworthy event. Whether a dinner for 800, a reception for 80, or a meeting for 8.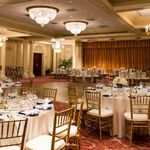 1 Silber Way, 9th Floor
Boston, MA 02215
Metcalf Trustee Center
Dazzle your guests with the grand chandeliers, intricate millwork, and striking appointments of our ballroom. With the adjacent Lounge and Portrait Gallery, the Metcalf Trustee Center is BU's most elegant venue.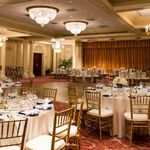 Recreation & Fitness
BU has just about any kind of sports facility you can think of, from stadium to racquetball courts. And they're suitable for far more than just athletic events. Check them out.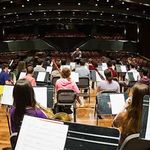 685 Commonwealth Avenue
Boston, MA 02215
Tsai Performance Center
There's not a bad seat in the house at Boston University's signature performance space, which sits at the very heart of campus. It also offers state-of-the-art facilities for your performance.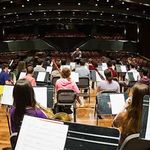 Other Event Facilities
You can find our main event facilities at this site. But keep in mind that, as a major University, BU has far more venues than the ones listed – one of which may be perfect for you. So if you haven't yet seen a space that suits your needs, just click below to contact BU […]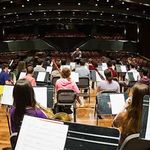 Explore Room Layouts
Explore Room Layouts with SocialTables