Friday, October 20th, 2023
9:30 a.m. – 4:00 p.m.
Rajen Kilachand Center for Life Sciences & Engineering
610 Commonwealth Ave, Boston, MA 02215


Agenda
Breakfast Reception – opens at 9:30 a.m.
Kilachand Center Lobby
Dean Elise Morgan Introduction – 10:00 a.m.
Colloquium Room 101
Keynote Session – 10:10 a.m. (45 minutes plus 20 minutes for Q&A), Dr. Boris Hinz, University of Toronto
Colloquium Room 101        
Short Break – 11:15 a.m.
Morning Rising Stars Session – 11:30 a.m.
Colloquium Room 101            
11:30 a.m. – Dr. Margaret E. Johnson, Johns Hopkins University
11:55 a.m. – Dr. Emma Lejeune, Boston University
12:20 p.m. – Dr. Adrian Buganza Tepole, Purdue University
Lunch Break – 12:45 p.m.
Kilachand Center Lobby
Poster Session – 1:30 p.m.
Rooms 106B and 106C
Short Break (afternoon snacks and coffee) – 2:30 p.m.
Kilachand Center Lobby       
Afternoon Rising Stars Session – 2:45 p.m.
Colloquium Room 101            
2:45 p.m. – Dr. Sarah Calve, University of Colorado Boulder
3:10 p.m. – Dr. John Ngo, Boston University
3:35 p.m. – Dr. Lauren D. Black III, Tufts University
Closing Remarks – 4:00 p.m.
All members members of the scientific and academic communities are welcome to join us for this free event.  The symposium will be held on campus following all university Covid-19 restrictions and guidelines.
Please contact us if you have any questions or require reasonable accommodations for the event.
Keynote Speaker
Dr. Boris Hinz, Laboratory of Tissue Repair and Regeneration, Keenan Chair in Fibrosis Research, St. Michael's Hospital, Toronto
Professor, Faculty of Dentistry,University of Toronto
Myofibroblast Mechanobiology in Fibrotic Conditions
Boris Hinz is the Keenan Research Chair in Fibrosis Research at St. Michael's Hospital and University of Toronto Distinguished Professor in Tissue Repair and Regeneration. He is appointed with the Faculties of Dentistry, Medicine, and Biomedical Engineering. Dr. Hinz holds a PhD degree (1998) in Cell Biology and Theoretical Biology from the University of Bonn, Germany. From 1999 to 2002, he was postdoctoral fellow with Dr. Giulio Gabbiani, Department of Experimental Pathology, University of Geneva, Switzerland. Dr. Hinz then moved to lead a research group at the Ecole Polytechnique Fédérale de Lausanne (EPFL), Switzerland, joining Cell Biology, Biophysics, and Bioengineering. He was nominated Maître d'enseignement et de recherche (Assistant Professor level) in 2006 and was hired by the University of Toronto in 2009 as Associate Professor appointment (now Full Professor) in the Faculty of Dentistry.
Dr. Hinz is secretary and inaugural board member of the Canadian Connective Tissue Society, board member of the International Dupuytren Society and the Canadian Dupuytren Society. He has been president and board member of the European Tissue Repair Society and was board member of the Wound Healing Society. He is Editor-in-Chief (basic science) of the journal "Wound Repair and Regeneration", Section Editor of the "Journal of Investigative Dermatology", Associate Editor of "Biochemistry and Cell Biology", and editorial board member of "Matrix Biology", and 'Experimental Dermatology'.
Dr. Hinz studies the role of contractile myofibroblasts in physiological tissue repair and in causing pathological tissue fibrosis. The findings of his lab are published in peer-reviewed journals, including Cell, Nat. Mater., Nat. BME, Cell Stem Cells, Nat. Med., Nat Commun., Science Sig., Curr. Biol., J. Cell Biol., Stem Cells, Cell Reports, Stem Cell Reports, J. Clin. Invest., Nat. Immunol., PNAS, Cardiovascular Res., J. Cell Sci., Biomaterials, Biophys. J., Am. J. Pathol., and the J. Invest. Dermatol., receiving >22,451 citations with an h-index of 67 (Scopus). He published 146 peer reviewed articles, 15 book chapters, edited 2 books, and was invited to 312 seminar and conference talks plus additional 379 congress abstracts.
His research led to the creation of two startup companies specialized on anti-fibrotic coatings for silicone implants and novel "soft" cell culture devices. Dr. Hinz' research is currently funded by a multi-project Foundation Grant from the Canadian Institutes of Health Research (CIHR), CIHR operating funds, the Canada Foundation for Innovation (CFI), the Ontario Research Foundation (ORF), and MITACS (Mathematics of Information Technology and Complex Systems).
Guest Speakers
Dr. Margaret E. Johnson, Associate Professor, Department of Biophysics, Johns Hopkins University
Modeling membrane reshaping driven by protein self-assembly
Margaret Johnson is an Associate Professor in the Department of Biophysics at Johns Hopkins University, which she joined in 2013. She received her B.S. in Applied Math from Columbia University and her PhD in Bioengineering from UC Berkeley. She completed her postdoc in the Lab of Chemical Physics at the NIH.  Her multidisciplinary research group studies dynamical systems in biology. Her group addresses how macromolecular self-assembly is controlled to occur at the right place and time, with focus on endocytosis, viral exit, and transcriptional regulation. Group members are interested both in principles and design of self-assembly, as well as biological function in cells. They develop and apply theory, modeling, and simulations to these problems, with frequent collaboration with experimentalists. Margaret has received several awards and honors, including an NIH Pathway to Independence Award, an NSF CAREER Award, and an NIH MIRA Award.

Dr. Emma Lejeune, Assistant Professor, Department of Mechanical Engineering, College of Engineering, Boston University
An Open Science Approach to Data-Driven Modeling of Mechanobiological Systems 
Emma Lejeune is an Assistant Professor in the Mechanical Engineering Department at Boston University. She received her PhD from Stanford University in September 2018, and was a Peter O'Donnell, Jr. postdoctoral research fellow at the Oden Institute at the University of Texas at Austin until 2020 when she joined the faculty at BU. At BU, Emma has received the David R. Dalton Career Development Professorship, a Computational Science and Engineering Junior Faculty Fellowship, the Haythornthwaite Research Initiation Grant from the ASME Applied Mechanics Division, and the American Heart Association Career Development Award. Current areas of research involve integrating data-driven and physics based computational models, and characterizing and predicting the mechanical behavior of heterogeneous materials and biological systems.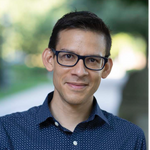 Dr. Adrian Buganza Tepole, Associate Professor of Mechanical Engineering and Biomedical Engineering, Purdue University
Skin mechanobiology across scales
Dr. Buganza-Tepole is an Associate Professor of Mechanical Engineering and Biomedical Engineering (courtesy) at Purdue University. He obtained his Ph.D. in Mechanical Engineering from Stanford University in 2015 and was a postdoctoral fellow at Harvard University for a year before joining Purdue as a faculty member in 2016. He was also a Miller Visiting Professor at UC Berkeley during Spring 2022. His group studies the interplay between mechanics and mechanobiology of skin. Using computational simulation, machine learning, and experimentation, his group seeks to characterize the multi-scale mechanics of skin to understand the fundamental mechanisms of this tissue's mechano-adaptation in order to improve clinical diagnostics and interventional tools.
Dr. Sarah Calve, Associate Professor of Mechanical Engineering, Materials Science & Engineering, and Biomedical Engineering
Member, BioFrontiers Institute, University of Colorado Boulder
The influence of mechanical loading on the ECM at developing tissue interfaces
Sarah Calve received her BS in Materials Science and Engineering from Cornell University, then a MS in Molecular, Cellular and Developmental Biology and a PhD in Macromolecular Science and Engineering from the University of Michigan. Her doctoral research focused on the design and mechanical characterization of self-assembling constructs for musculoskeletal repair, under the guidance of Prof. Ellen Arruda. As a postdoctoral fellow at Northwestern University's Children's Memorial Hospital, Sarah investigated the role of ECM remodeling during newt limb regeneration. Sarah joined the Weldon School of Biomedical Engineering at Purdue University as an assistant professor in 2012. Her research group, the Musculoskeletal Extracellular Matrix Laboratory, is actively developing tools to quantify how the composition, turnover, organization and mechanical properties of the musculoskeletal system change during scar-free tissue assembly. The goal is to use these tools to elucidate how different components of the ECM integrate to form functional tissues during normal development and identify parameters that will guide the design of regenerative therapies. In 2017, she became the first Purdue professor to receive the NIH Director's New Innovator Award. Additional recognitions include the BMES-CMBE Rising Star Junior Faculty Award (2018), inclusion in the National Academy of Engineering, Japan–America Frontiers of Engineering Symposium (2018), selection as a Cellular and Molecular Bioengineering "Young Innovator" (2019) and being named the Leslie S. Geddes Assistant Professor of Biomedical Engineering at Purdue (2019). Sarah joined the University of Colorado as an Associate Professor of Mechanical Engineering in January 2020 and is a member of the Materials Science and Engineering, Biomedical Engineering and BioFrontiers programs at CU Boulder.
Dr. John Ngo, Department of Biomedical Engineering, College of Engineering, Boston University
Synthetic Mechanobiology: probing and programming how cells sense and transmit force-based cues
Dr. Ngo has extensive experience in molecular tool development, and his work emphasizes the use of protein engineering and the design of chemical probes to overcome challenges studying biology. His training in research began as an undergraduate at UC Santa Barbara, where he worked in Dan Morse's lab on the development of kinetic assays to measure hydrolytic rates of enzymes involved in biomineralization. Dr. Ngo gained further training as graduate student at Caltech, where he studied under the guidance of David Tirrell. His graduate work involved the development of a novel cell-targeted method for tracking de novo protein synthesis in cultured cells and neurons, as well as in vivo. After completing his Ph.D. in 2012, Dr. Ngo moved to UC San Diego where he trained as a post-doctoral fellow under Roger Tsien. With Tsien, his work focused on the design of novel chemical probes and genetically encoded tools for labeling and visualizing biomolecules via correlative light and electron microscopy (CLEM). Overall, his post-doctoral work led to a significant expansion of what we can "see" under the electron microscope, expanding CLEM toward the visualization of nucleic acids, lipids, peptidoglycan, and protein-protein interactions.  At Boston University, work in the Ngo Laboratory leverages our experience in molecular engineering to devise new technologies to probe, manipulate, and program the mechanisms by which adjacent cells communicate with one another (i.e., juxtracrine signaling). The lab's present efforts are centered on the development tools to investigate the mechanisms of regulated intramembrane proteolysis, especially as it relates to the Notch signaling pathway in human cells. In this effort, a particular emphasis is devoted toward understanding the localization and timing of events that lead to both normal and aberrant signaling transduction, as well as the involvement of mechanical force. Students from the lab have received several awards and honors, including the BME Thesis of the Year Award and the College of Engineering's Earle and Mildred Bailey Memorial Award, among others.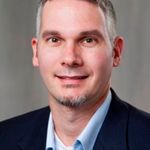 Dr. Lauren D. Black III, Associate Professor, Department of Biomedical Engineering, Tufts University
Mechanical and non-mechanical modes of extracellular matrix signaling in cardiac development and repair
Lauren D. Black III is an Associate Professor in Biomedical Engineering at Tufts University. His lab focuses on the development of new therapeutic strategies to treat cardiac injury and/ or malformation in both pediatric and adult patients.  The target of many of these strategies is extracellular signaling in the cardiac microenvironment and particularly the role that changes to the properties of the extracellular matrix in health and disease play on cell fate and function. His lab also has a longstanding interest in the use of biophysical conditioning of engineered cardiac tissue through the use of multi-functional and highly programmable bioreactors. Prior to joining Tufts he completed his postdoctoral work under Dr. Robert Tranquillo and Dr. Doris Taylor at the University of Minnesota. He earned his Ph.D. in Biomedical Engineering from Boston University in 2006 in the lab of Dr. Bela Suki. His undergraduate degree is in Aerospace Engineering from the University of Cincinnati.