Friday, October 7th, 2022
9:00 a.m. – 4:45 p.m.
Rajen Kilachand Center for Life Sciences & Engineering
610 Commonwealth Ave, Boston, MA 02215

Agenda
9:00 a.m. – Breakfast Reception
9:30 a.m. – Welcome and Introductions: Dr. Elise Morgan, Maysarah K. Sukkar Professor of Engineering Design and Innovation; Director, Center for Multiscale and Translational Mechanobiology, Boston University

9:40 a.m. – First Keynote Session, Dr. Cynthia Reinhart-King, Vanderbilt University
10:40 a.m. – Short Break
11:00 a.m. – Second Keynote Session, Dr. Garegin Papoian, University of Maryland
12:00 p.m. – Lunch Break
1:00 p.m. – Poster Session
2:00 p.m. – Lightning Talks
2:30 – Short Break
3:00 p.m. – Afternoon Session
Dr. Ebong Eno, Northeastern University
Dr. Michael Albro, Boston University
Dr. Joel Boerckel, University of Pennsylvania
Dr. Paola Divieti Pajevic, Boston University
4:40 p.m. – Closing Remarks, Dr. Elise Morgan
Register Now
All members members of the scientific and academic communities are welcome to join us for this free event.  The symposium will be held on campus following all university Covid-19 restrictions and guidelines.
Please contact us if you have any questions or require reasonable accommodations for the event.
Keynote Speakers
Dr. Cynthia Reinhart-King,  School of Engineering, Vanderbilt University
Mechanomedicine in Cancer: Migration, Metastasis, and Metabolism
Cynthia Reinhart-King is the Senior Associate Dean for Research in the School of Engineering and the Cornelius Vanderbilt Professor of Engineering in Biomedical Engineering at Vanderbilt University.  Prior to joining the Vanderbilt faculty in 2017, she was on the faculty of Cornell University where she received tenure in the Department of Biomedical Engineering. She obtained undergraduate degrees in Chemical Engineering and Biology at MIT and her PhD at the University of Pennsylvania in the Department of Bioengineering. Her lab's research interests are in the areas of cell mechanics and cell migration specifically in the context of cancer and atherosclerosis. She was awarded the Rita Schaffer Young Investigator Award in 2010 and the Mid-Career Award in 2018 from the Biomedical Engineering Society, an NSF CAREER Award, the 2010 Sonny Yau '72 Excellence in Teaching Award, a Cook Award for "contributions towards improving the climate for women at Cornell," the Zellman Warhaft Commitment to Diversity Award from the Cornell College of Engineering, and the Vanderbilt Chancellor's Award for Research. She is a fellow of the Biomedical Engineering Society and the American Institute for Medical and Biological Engineering (AIMBE), and she was an inaugural New Voices Fellow of the National Academies of Science, Engineering and Medicine. She served as a standing member of the NIH CMT study section panel, and currently serves as an elected Board Member of AIMBE and President-elect of the Biomedical Engineering Society.
Dr. Garegin Papoian, University of Maryland
Towards Simulating Eukaryotic Cells from the Fundamental Physico-Chemical Principles

Dr. Papoian received his Ph.D. at Cornell University under guidance of Dr. Roald Hoffmann. He continued with postdoctoral work with Dr. Michael Klein and Dr. Peter Wolynes, studying quantum and protein physics. He has held faculty positions at the University of North Carolina at Chapel Hill and subsequently at the University of Maryland, College Park. He is currently the first Monroe Martin Professor at the University of Maryland, in the  Department of Chemistry and Biochemistry and Institute for Physical Science and Technology. He received Beckman Young Investigator, Camille Dreyfus Teacher-Scholar and National Science Foundation CAREER awards. among others. He uses computational chemistry, physics and machine learning to study biological processes at multiple scales, from protein dynamics and epigenetics to cellular level processes, such as immune cell activation and neuronal dynamics.

Afternoon Session Presenters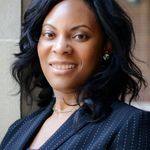 Dr. Eno E. Ebong, Associate Professor and Associate Chair for Graduate Studies, Chemical Engineering
Associate Professor, Bioengineering
Affiliated Faculty, Biology
Northeastern University
Endothelial Cell Glycocalyx: A Critical Node in the Vascular Mechanotransduction Network
Dr. Michael Albro, Assistant Professor, Mechanical Engineering
Affiliated Faculty, Biomedical Engineering and Materials Science & Engineering
Boston University
Spatiotemporal Activity of Mechanobiologically Activated TGF-b in the Synovial Joint
Dr. Joel D. Boerckel, Assistant Professor, Orthopaedic Surgery, Perelman School of Medicine
Assistant Professor, Bioengineering
University of Pennsylvania
Mechanotransductive feedback control of endothelial cell motility and vascular morphogenesis
Paola Divieti Pajevic, Associate Professor, Translational Dental Medicine, Henry M. Goldman School of Dental Medicine
Director of Graduate Programs in Translational Dental Medicine
Boston University
Trancriptomic analysis of osteocytes exposed to microgravity
Banner image courtesy of Haoran Ni, a senior graduate student in the Papoian Lab at the University of Maryland.
Agenda subject to change.