Featured Resource: HistoryMakers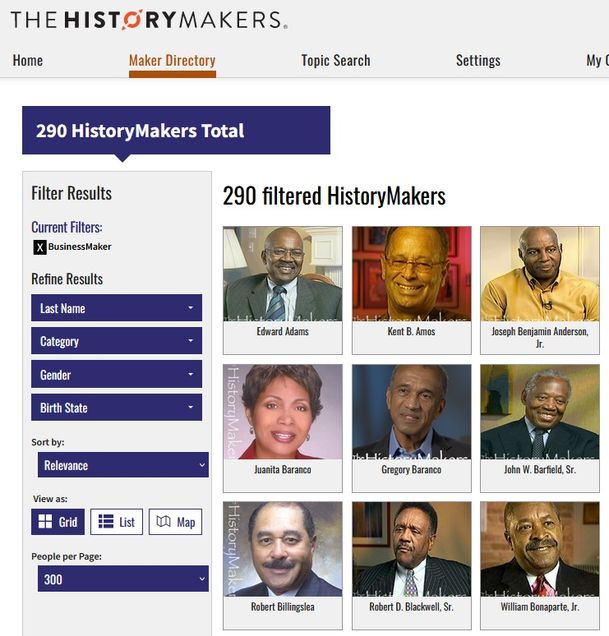 In recognition of Black History Month, we are highlighting a resource that includes information regarding Black business leaders. HistoryMakers is a collection of video oral history interviews with historically significant African Americans in many fields. Transcripts are included with the interviews. The BusinessMakers section of HistoryMakers includes interviews with 290 business leaders such as Ursula Burns, Cathy Hughes, Clifton Wharton, John H. Johnson, Richard Parsons, and many others.
Additional resources for lists of African Americans in business may be found on this page of the African Americans in Business and Entrepreneurship guide.
If you have any questions, or need assistance with your research, please contact us at pardstf@bu.edu.